Mumbai:
A minor fire broke out in the mobile tower installed on the terrace of Chairman of Reliance Industries Mukesh Ambani's south Mumbai residence -- Antilia.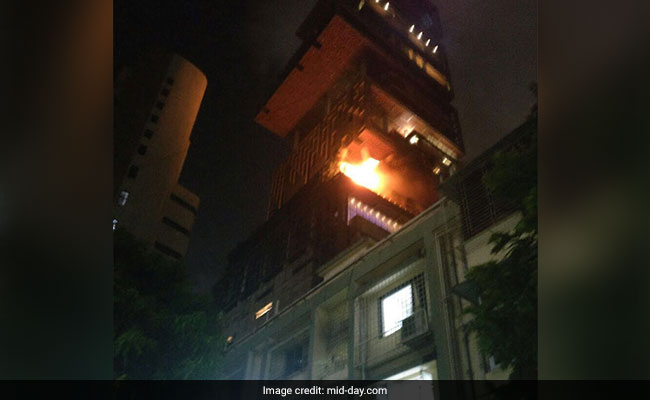 According to reports, the blaze started at around at 9.10 pm. BMC Disaster Control spokesperson Chavan said fire brigade and other resources have been mobilised.
The fire brigade has confirmed that the blaze has been doused.
BMC Disaster Control official T. Jankar said the fire brigade and other resources were immediately mobilised and the fire was extinguished after about 16 minutes, with no reports of any casualties.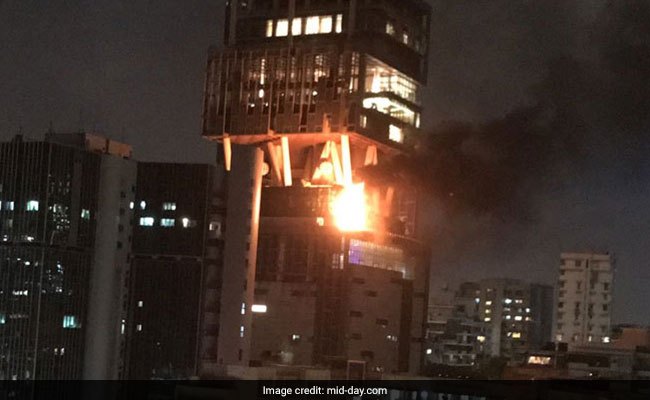 Assistant Divisional Fire Officer K.D. Ghadigaonkar said the fire was extinguished by the 'Antilla' building staffers with one small line of fixed fire fighting systems and fire extinguishers even before the fire brigade team reached there.
"The fire was confined to the 4G antenna, plastic framing of vertical garden, etc on the ninth floor," Ghadigaonkar said.
There were no casualties in the incident. The building stands over 170 metres tall.
Taking no chances, the fire brigade rushed three fire engines, three jumbo water tankers, one turn-table ladder and high-pressure pump to combat the conflagration.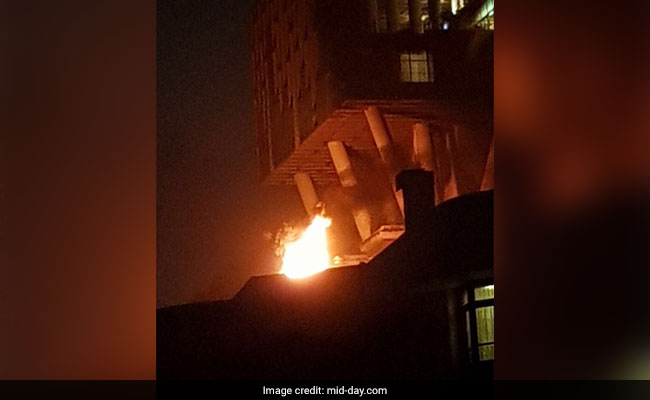 A Reliance Industries Ltd. official spokesperson, confirming the fire, said that at the time of the incident the Ambani family members were not in the building.
In a media statement, the company spokesperson said: "There was a small fire in the garden area of Antillia this evening which was quickly brought under control. No one was injured. The cause of fire is being investigated."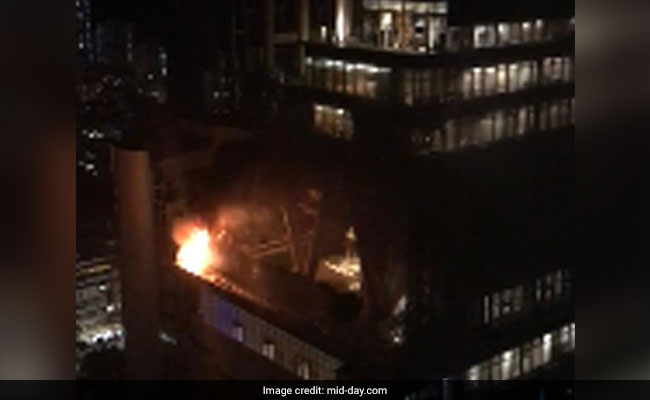 Belonging to the RIL Chairman Mukesh Ambani, 'Antilla' is the world's most expensive private residence, worth around Rs 13,000 crore ($2 billion) at the prime Cumballa Hill, off Malabar Hill in south Mumbai.
The family, along with a staff contingent of around 600, have been living in the iconic building since 2010.
The 27-storey Antilia has been described by billionaire industrialist Mukesh Ambani's wife Nita as a "modern home with an Indian heart" and the "only home we have in the world."
6 vehicles of fire brigade rushed to the ultra-luxurious 400,000 sq feet Ambani mansion. More details awaited.
(This story has not been edited by NDTV staff and is auto-generated from a syndicated feed.)
Get Breaking news, live coverage, and Latest News from India and around the world on NDTV.com. Catch all the Live TV action on NDTV 24x7 and NDTV India. Like us on Facebook or follow us on Twitter and Instagram for latest news and live news updates.