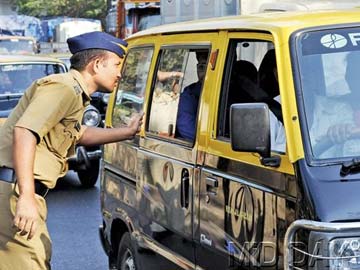 Mumbai:
Mumbai police chief Rakesh Maria's recent initiative may just end up making Mumbai a lot safer not just for women, but for all those walking along lonely streets after dark, who, till now were used to turning back every few seconds to see if thugs on a motorbike were closing in.
The order from the CP is crystal clear: All senior inspectors at every police station, have to, henceforth, be present in office on Sundays and make sure their teams are out on the streets behind nakabandis - watching out for escaping chain snatchers and thieves. They can take their weekly off on any other day, the police chief has specified. Normally almost empty on Sundays, most police stations across the city, have been bustling with activity on the weekends.
Maria's order reportedly came on the heels of a spate of chain snatchings and robberies that were reported during the tenure of his predecessors as well as soon after he took over. In a move to curb this menace, Maria has told all his officers to conduct nakabandis across the city especially during mornings and evenings on Sundays.
In 2013, a record 2090 chain snatchings had been reported across the city, a figure that has reportedly come down by around 60 per cent in the last two months (March and April 2014). According to a senior police officer, the CP has personally asked police inspectors to be present on the road on Sundays - an order that has made sure of increased police presence on roads.
Snatchers, who mostly roam the streets on motorcycles and focus on either lonely stretches of roads or crowded marketplaces where shoppers, busy trying to bargain, seldom pay notice to their bags - have suddenly found their escape routes blocked by the nakabandis. "Chain snatchings are a big issue in Mumbai," DCP Mahesh Patil, the spokesperson of Mumbai police told sunday mid-day.
Sources confirmed that police stations have also been asked to create special squads to identify habitual chain snatchers and keep a special lookout for them and their vehicles.
"If you notice, you will see that the number of chain snatching incidents have come down greatly because of these nakabandis," said Patil.

Penalty clause
Leaving no stone unturned, additional commissioner of North region Brijesh Singh, has additionally come up with an interesting punishment for officers who fail to curtail chain snatchings in their jurisdiction. Singh has apparently told all senior police inspectors in his region that any inspector who fails to bring down the crime rate in his area, would have to do a week's duty in the control room of the Additional CP's office as punishment. Sundays in the city could have just become safer, and Mumbai may finally have something to thank its police force for.