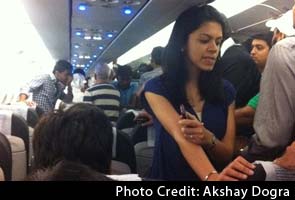 Mumbai:
A Delhi-bound GoAir flight has been shifted to the isolation bay at the Mumbai airport after a suspected bomb threat message on Saturday evening.
The GoAir flight Number 343, was almost ready for take-off when the pilot reportedly received information from the Air Traffic Control about the possible bomb scare and was asked to come back.
The plane was screened; there were even sniffer dogs on board. Passengers were disembarked and checked as well as this was a specific threat.
Around 11 pm, the airport manager announced that another plane had been arranged.