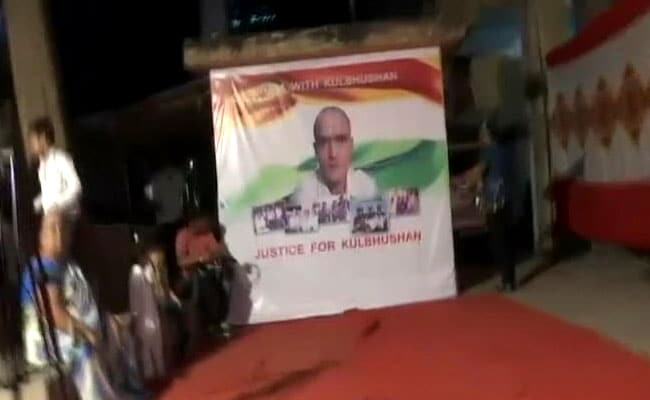 Mumbai:
Friends and family of former Indian Navy officer Kulbhushan Jadhav today organised a bike rally in his support here, a day before his mother and wife are scheduled to meet him in a Pakistani prison.
Organisers told PTI that the rally started from Arthur Road and culminated at Currey Road in Central Mumbai and drew a very good response.
"The bike rally and a human chain we formed are in support of our friend Kulbhushan Jadhav," said Subrato Mukherji, one of the hundreds who participated in the rally.
"As there is no evidence against Kulbhushan, the Pakistan government should release him immediately," said Tulshidas Pawar, a friend of Mr Jadhav and another rally participant.
Mr Jadhav has been in a Pakistan prison since March last year and has been sentenced to death on charges of espionage by a miltary court there.
India challenged the sentence in the International Court of Justice in May this year following which the ICJ halted his execution pending a final verdict by it.
Mr Jadhav's family members who had demanded that they be allowed to meet Jadhav were granted permission recently.
Pakistan on December 20 issued visas to Mr Jadhav's wife and mother to visit Islamabad and meet him on December 25.