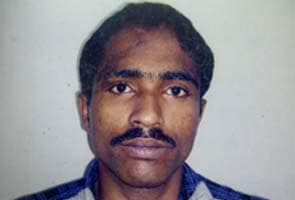 Mumbai:
The man, who is accused of raping a 27-year-old Spanish woman in her flat in one of Mumbai's most expensive suburbs, has been arrested by the police.
Sources have told NDTV that Anwar Ali Ansari, the accused was nabbed from Reay Road area in Central Mumbai. 30-year-old Ansari has at least 25 cases registered against him. On October 29, he was arrested for breaking into actor Dino Morea's house in Bandra.
The victim will be allowed to leave India in the next four or five days, police sources said.
Early on Monday morning, she was alone in her flat on the third floor in Bandra when a man entered her home through a window after shimmying up a water pipe.
The woman was raped twice with a knife to her throat.
Police said the man, who entered the woman's flat at about 3 am, spent 45 minutes there, smoked two cigarettes from the victim's pack, then gathered the butts, wiped the place clean, asked his victim to bathe and walked out with valuables and the woman's underclothes. The police presume he did all this to ensure he left no evidence behind.
When the victim was shown the pictures of some notorious thieves of the area, she reportedly pointed at the photo of the suspect, Anwar Ali Ansari alias Badshaah, and said, "Could be him, but I am not sure," the police claimed.
After he entered her apartment, the attacker first searched the home for valuables. The victim managed to slip out of the house and knocked at a neighbour's door, but got no response. The man, by now armed with a knife from her kitchen, dragged the woman into her flat and raped her twice.
When he told her to bathe, the woman locked herself into her bathroom and started screaming for help. The man, the police said, wiped the house clean, locked the main door from inside and left the apartment the way he had entered it.
The victim's cries for help were heard by neighbours who then called the police. The cops arrived to find the door locked and had to break it open. The Spanish victim, who rented her apartment in June, lives with a room-mate, who is travelling to Kerala.