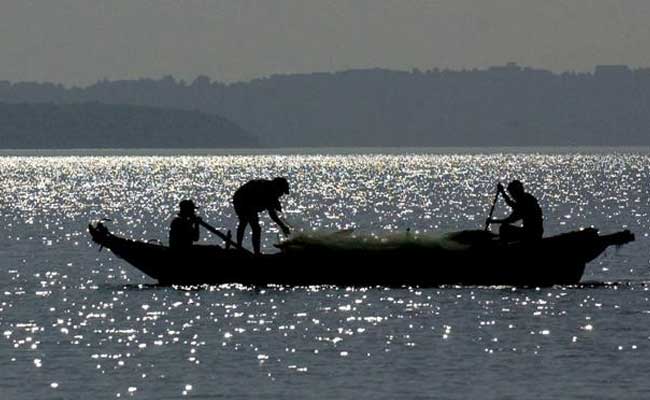 Mumbai:
Two fishing boats carrying 15 fishermen sank 70 nautical miles off Mumbai, prompting the Coast Guard to launch a search operation today. Fortunately, all 15 were rescued by other fishermen before the Coast Guard could find them.
"At about midnight of August 21/22, two fishing boats Himsagar and Krishna Sagar were reportedly sunk at sea 7 NM from Umargam.
Reported location is about 70 NM north of Mumbai," a defence spokesperson said today.
"A Sea King 42B, all weather helicopter was launched to search for survivors. Indian Naval Ship Ganga and Indian Coast Guard Ship Agrim were also diverted to the area," the spokesperson said.
All 15 fishermen were picked up by other fishermen in the area and have landed ashore early this morning, the official said, adding that the ships then returned to their respective tasks.
The fishermen had set out in two fishing boats from Zai and Gholwad villages yesterday evening, according to Palghar district's Talasari taluka tehsildar Vishal Daundkar.
Late in the night, the district authorities received a message of them being in trouble following which the authorities asked the Coast Guard and Navy for help, he said.
In the meantime, the 15 fishermen jumped out of the sinking boats and swam to the shore at Vrindavan in Umbargaon village around 4am today, the tehsildar said.
They had to swim around eight nautical miles before they met some fishermen, who had also rushed into the sea to save their community members, tehsildar Daundkar said.