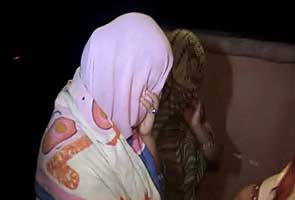 Meerut:
A teen has allegedly been gang-raped in a moving car by four people in Meerut in Uttar Pradesh.
The survivor, a student of Class 12, was abducted on Saturday by the suspects in a black SUV, the police said. She was allegedly Facebook friends with one of the men involved.
Investigators say that after being raped in the car, she was taken to a house nearby, where she was sexually assaulted again before being discarded on the road near a local mall
The survivor's family says that the next day, the suspects reached her house and warned they would kill her younger brother if she reported the crime to the police.
The four suspects are missing.
"We are investigating the case and all four accused would be arrested soon, " said Vikas Chand Tripathi, a police officer handling the case.
Results are awaited of medical tests conducted on the school-girl to confirm rape and the nature of injuries.