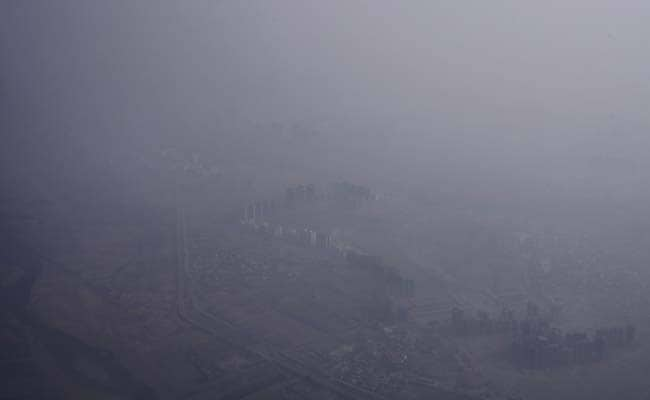 Lucknow:
After a brief respite Sunday, fog and icy winds returned in Uttar Pradesh's capital city and neighbouring areas today, making the winter chill unbearable and forcing authorities to order change in school timings.
The Met Office said the minimum temperature in the state capital came down to 7 degrees celsius, making it one of the coldest cities in north India. The lowest temperature was recorded in western Uttar Pradesh's Muzaffarnagar district, where the mercury dipped to 6.9 degrees celsius. It was a degree below the season's normal.
The day's maximum temperature Sunday was recorded at 26.3 degrees celsius, one degree above the normal. The humidity continues to be 100 per cent, making the mornings even more cold, the weatherman said.
Today morning, the city was engulfed by dense fog, making the visibility dip to around 50 metres.
Over a dozen trains are reported running well behind their schedule while three early morning flights, to and from Lucknow, have also been delayed, owing to poor visibility on the runway and around the airport, an official told IANS.
The Spice Jet flight between New Delhi-Lucknow remained suspended Sunday while four flights were flying late by over two hours.
The regional Met Office said the weather would continue to be like this in the days to come, though the fog may disappear and resurface over the week.
The district administration in Lucknow has ordered change of timings of schools, and sought complete compliance with the directive.
District Magistrate Raj Shekhar said the schools have been asked to open at 9.00 am and wind up by 2.00 pm. A reassesment of the school timings would be done by the district administration based on the weather conditions prevailing in the coming days.