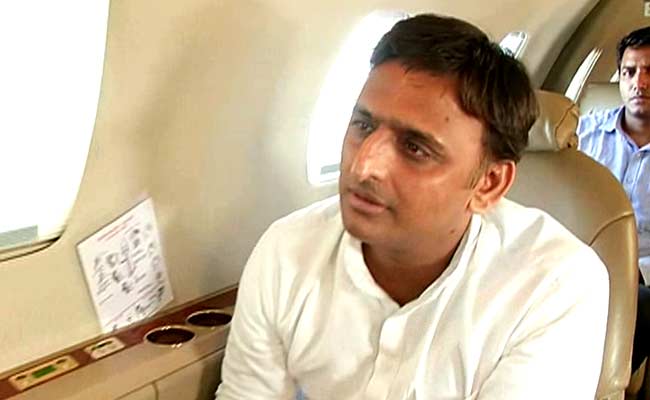 Lucknow:
Uttar Pradesh Chief Minister Akhilesh Yadav today said that Lucknow could become the 'medical capital' of the country on the basis of the increasing number of medical institutions coming up in Lucknow.
Mr Yadav who laid the foundation stone of Medanta Awadh hospital in Lucknow today, said infrastructure in Lucknow was being made not just to cater to Uttar Pradesh, but the entire country.
The Chief Minister said it was the priority of the government that all sections of the society could be treated in Lucknow and added that there were other hospitals in the state capital apart from the upcoming Medanta.
"A cancer institute is being constructed nearby. PGI and Lohia institutes already exist and the King George Medical University is one of the biggest universities in Lucknow.
"In days to come when Medanta will be ready, Lucknow can become the medical capital of the country," he said.
Expressing his gratitude towards Medanta authorities, Akhilesh said, "This beginning has been made by you. Through this not only people will get treatment facilities, even poor patients will be benefited. On the part of my government, I assure all possible help."
He also said his government has made efforts to maintain balance, by not only developing cities but also upgrading basic infrastructure in villages as well.
Terming the entry of Medanta in Uttar Pradesh a big achievement, SP supremo Mulayam Singh Yadav asked the Chief Minister to ensure completion of all formalities in advance so that construction work could began at the earliest.
"One-sixth of the country's population resides in UP. It is bigger than many countries. We have made arrangements for such a large population. Entry of Medanta is a big achievement. You will see how soon its construction is completed," Mr Mulayam said.
Appreciating the state government, the SP Supremo said that they have fulfilled Lohia's concept of "roti, kapda sasti ho, dawa, padhai muft ho" (free food, medicine, education and cheap clothing) through their policies.
He said that free treatment for serious ailments was being provided by the state government.
Medanta Chairman and Managing Director Naresh Trehan, state Health Minister Ahmad Hasan and expelled SP leader Amar Singh were also present at the event.