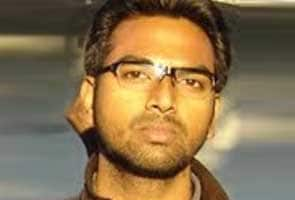 Lucknow:
A first-year MBA student at the Indian Institute of Management (IIM), Lucknow, Rahul Verma, has been arrested by the Central Bureau of Investigation (CBI) for his alleged involvement in a murder at the Indian Institute of Technology-Kanpur, campus. Mr Verma, an IIT- Kanpur graduate, has been remanded to three days in CBI custody.
Aadesh Bajpai, a resident of Mumbai, was allegedly murdered at IIT Kanpur in 2010. The case was handed over to the CBI after human bones were found on the prestigious campus and DNA tests allegedly confirmed that they were Mr Bajpai's remains. At the time of the alleged murder, Rahul Verma was a student at IIT Kanpur.
Sources said the CBI suspects that the two men were friends who fell foul of each other. Mr Bajpai was visiting Mr Verma at the Kanpur campus when the incident occurred. Six days later, Aadesh's father Suryakant Bajpai filed an FIR with the Kanpur police which determined from cell phone records that Rahul was present at the campus. After 13 days, the remains were found on the campus. The DNA profiling had established that these remains were Aadesh's.