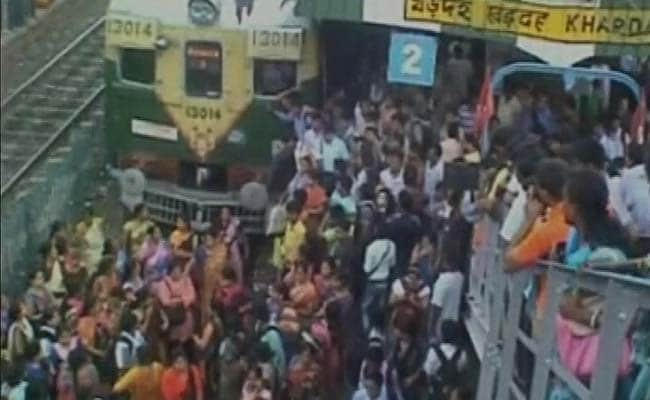 Kolkata:
Seven policemen were injured when the passengers clashed with the police at a suburban railway station of West Bengal today.
The trouble had started at the Khardah station - 25 km from Kolkata -- around 9 am.
Women passengers had blocked the rail line to protest the fact that several coaches on "women's only" trains -- the Matribhumi Ladies' Specials -- were opened to male passengers.
But the male passengers were not ready to give up the privilege and they clashed with the women passengers.
The police came to disperse the mob and the Rapid Action Force was also called in. But then the passengers, men and women, started throwing stones at the police. Seven police personnel - one of them a woman - were injured. Some of the passengers were injured as well.
The police finally had to use teargas shells to bring the situation under control.
Around 20 pairs of local trains had to be cancelled because of the disruption.