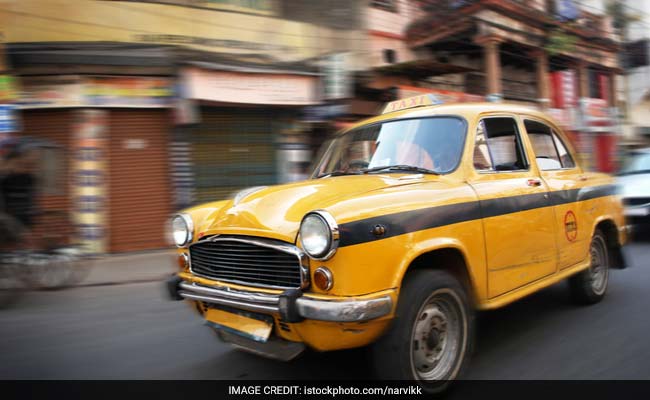 Kolkata:
A yellow taxi driver was arrested after a lady and her child were allegedly driven away by him from her home following an argument over Rs 10 coin change.
A senior Kolkata Police officer said the accused driver Kallol Chakroborty (49) allegedly stepped up the accelerator after the woman Mayurakshi Mitra had an argument with the driver for not accepting a Rs 10 coin.
The arguments broke after Ms Mitra and her little daughter reached their New Alipore residence from South City Shopping Mall in the taxi and was paying the metered fare.
When the lady protested the driver's behaviour and comments, the man allegedly stepped on the accelerator and sped the vehicle away along Diamond Harbour Road and reached Behala ignoring her screams, the officer said.
A group of young men, sitting by the road side, forced the driver to stop, took out the frightened lady and her child and handed over the driver to the police after beating him up.
Deputy Commissioner, 1st battalion, KP, Biswajit Ghosh said since the driver allegedly misbehaved with the woman and stopped her from disembarking in New Alipore police station area, he was taken to custody by the respective police station.
However, the car was impounded by adjacent Behala police station since it was intercepted in that area, the officer said.
The driver was being questioned based on the woman's account of events.
There had been a number of complaints against yellow taxis and mobile based application service cabs of misbehaviour with passengers, including women, in the city in past few months.