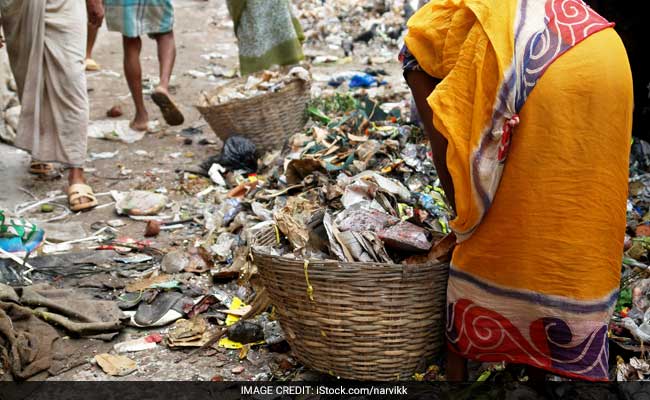 Kolkata:
As a part of Banega Swachh India campaign, Garbage Free India along with other stake holders are creating awareness among people in Kolkata on proper waste management. This one month long awareness drive, that is set to end before Durga Puja, will target the shoppers who will head to malls before Bengal's biggest festival.
"Consumerism is increasing, we are creating more and disposing more, so it's up to us to lead the way in terms of showing it is possible to consume consciously and dispose responsibly. Our collection boxes at the mall are about recycling resources." said Shruti Ghose, Co-Founder, Garbage Free India.
According to a report by Government of West Bengal, Kolkata Municipal Corporation generates an average of 3000-4000 metric tons of waste every day, while urban local bodies (ULB) in Kolkata area produces 150-200 metric tons of solid waste every day.
Popular celebrities have also come up in support of a proper waste management system.
"From Montessori, we need to teach them the value of cleanliness, which we don't have. If you go abroad, you will see it's in their basic curriculum. They know you cannot just throw a wrap outside your car, so there's this question of not cleaning your environment. This should be included in the school curriculum on a regular basis and should be given proper emphasis." Kaushik Ganguly, National award winning director said.
The youngsters have also taken up different means to spread awareness about waste segregation and recycling of waste materials. Social media plays a very important role in spreading awareness according many college students.
On the other hand many are of firm belief that people are negligent on the issue of waste management.
The waste generation nearly doubles during Durga Puja, but 28-year-old Tamal Bhattacharya knows how to bring out art from waste materials. He recycles waste materials for decoration.
Solid waste management continues to be a major challenge for metro cities like Kolkata. While there has been a considerable hike in waste generation, due to lack of waste segregation at the source, most of the waste ends up at a dumping site.