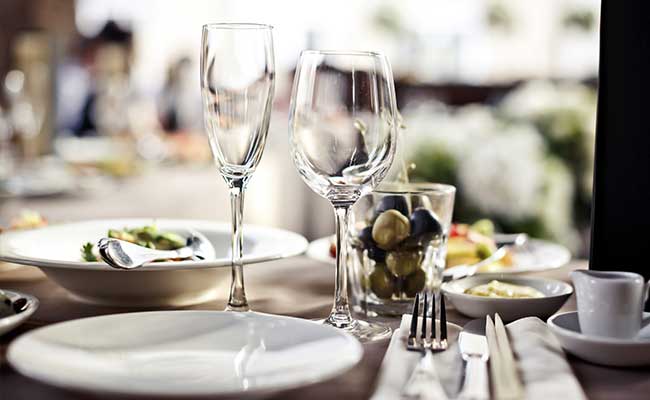 Kolkata:
Top restaurants in Kolkata have asserted that there has been no decline in footfall in view of a carcass racket unearthed by the police earlier this week, even as foodies showed scepticism in ordering meat-based dishes.
People here have resorted to fish, prawn and even vegetarian items amid a chaos over carcass meat sales, Sudesh Poddar, President, Hotel and Restaurants' Association of Eastern India (HRAEI), said.
"Roughly, there has been a 60 per cent fall in order of meat items across our member restaurants this week. But we cannot say that the profit margin has gone down as people have replaced chicken and mutton items on their plates with fish and prawn delicacies," he said.
Mr Poddar, who also owns Manthan Songhai restaurant in central Kolkata, said the customers have also been asking about the meat quality and the supply source before ordering.
Earlier this week, police busted a racket involved in selling carcass meat from dump yards. They seized nearly 20 tonnes of rotten meat, meant to be supplied to restaurants in and around the city, from a cold storage in central Kolkata.
The incident has, however, made restaurant owners more cautious about the quality of raw supplies delivered to them.
Nitin Kothari, owner of the city's two iconic restaurants -- Mocambo and Peter Cat -- admitted that the chefs and other employees have become alert since the scam surfaced.
"We have adopted stricter measures to check the quality of raw materials that come into our kitchens," he said.
He, however, seemed confident that such scams "won't affect the sale of items" at his restaurants as his patrons had faith in the quality of food served to them.
"Our restaurants had been serving quality food for years. We do not make compromises to lure more customers. Our meat supply comes from Metro Cash & Carry."
Thank God It's Fridays or TGIF, the US-based casual dining chain at Forum mall, clarified that their meat was sourced from top brands.
"TGIF is a renowned brand and we would not do anything to taint our name. We source chicken from Venky's and pork from the US," said Kingshuk Das, restaurant manager.
A cashier at 'Arsalan' too echoed Mr Das and denied any cascading effect of the carcass episode on the biryani major's sale.
"I cannot see any fall in demand for our signature items. People know well about our food standards," he said.
Shiladitya Chowdhury, owner of Oudh 1590, assured his customers that they need not panic, at least at his restaurant.
"There has been a marginal decline in the sale of mutton items in three of our outlets, but the demand for chicken items has only increased. Our loyal customers have not changed their preferences," he explained.
Over the past few days, nine persons have been arrested in connection with the scam. The ongoing crackdown has also sparked rumours in parts of the city, resulting in panic among a section of the city residents.
The West Bengal government has constituted a Special Investigation Team (SIT) to examine the episode.
Akhtar Hasnain, owner of Shiraz Golden Restaurant, said he was forced to initiate legal action against some people who were spreading rumours to taint his brand.
"We procure goats and slaughter them at our own facilities. There is no chance of any adulteration. Some people are disseminating false information to destroy our goodwill," he said.
According to Pranab Singh of Opium Bar and Restaurant, the carcass case was a serious issue and should be dealt with immediately.
"People know which eateries serve meat items at low prices. Quite obviously, the roadside stalls are facing the heat. People are at their offerings suspiciously now," he said.