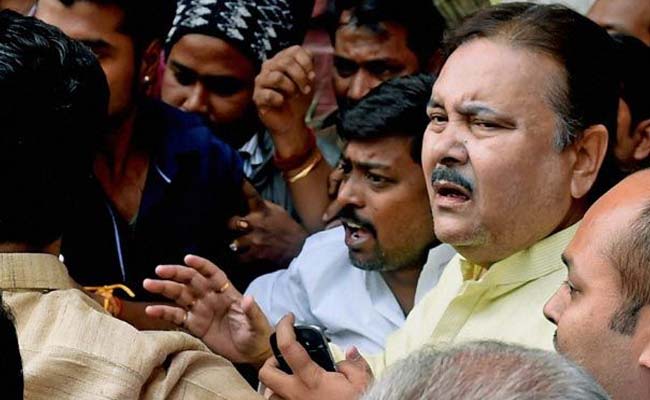 Kolkata:
The CBI today interrogated Trinamool Congress leader and former West Bengal minister Madan Mitra in connection with the Narada tapes scam.
Mr Mitra, who was earlier named in the Saradha ponzi scam and spent several months in judicial custody, was probed to ascertain his involvement in the Narada tapes scam, CBI sources said.
Besides Mr Mitra, names of several other Trinamool Congress leaders had figured in the alleged Narada tapes scam.
The Narada tapes scam purportedly showed the Narada News CEO Matthew Samuels posing as a businessman and allegedly offering money to several TMC leaders.
CBI had earlier arrested Mr Mitra in the Saradha ponzi scam where he was among the alleged list of beneficiaries. He later got bail from the court.
Mr Mitra had served the first Trinamool Congress government of Mamata Banerjee in the capacity of Sports and Transport ministers.
Both the CBI and the Enforcement Directorate are concurrently probing the Narada tapes scam.