Kolkata:
For all the rhythmic
dhak
(drum) beats, themed pandals and flashy attire, for most Bengalis, Durga Puja is incomplete without its gastronomic delights.
Across the country it's the nine days of fasting on Navaratri but in West Bengal, and especially in Kolkata, it is different. Durga Puja means good food. Lots of it.
"We have to roam around the pandals and eat. That's the primary thing," said Nilanjana Chatterjee, a Kolkata resident.
From fine dining outlets to popular eateries to roadside stalls, every place is packed. The diets have been abandoned and fast, spicy food is the flavour of the season.
"Puja means junk food," one pandal-hopper told NDTV. Another said, "We won't eat at home usually for these few days."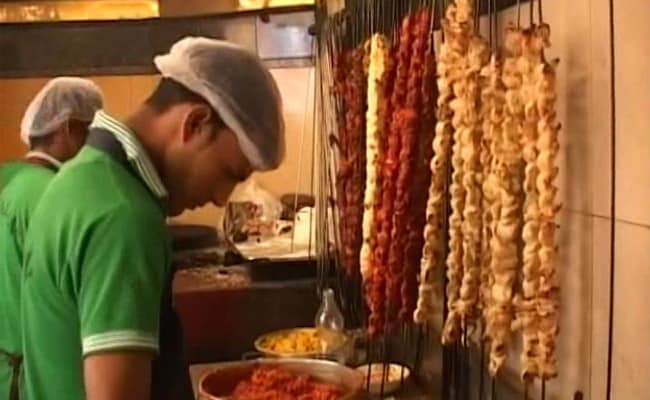 Even those who walk an extra mile to look out for healthy options, eventually give in to the temptation.
"A half-an-hour wait during pujas is normal. Sometimes you have to wait for an hour. Every place is crowded as people want to eat out," said Anirban Chowdhury.
At Arsalan, an all time favourite, the Kolkata biryani, with the egg and potato, is the star. Visitors from other cities are also flocking to the place and love it.
"We are open till 5:00 am. Even then the crowd does not stop. We have to tell people we have to allow us to shut so that we can reopen the next day," the co-owner of Arsalan told NDTV.
"Bengalis don't have this thing that during Navratra you have to have vegetarian. Bengalis are free to have everything like chicken or mutton - everything. So this is the best thing and Arsalan is famous for its biryani," said Sneha Bhuiyan from Delhi.