Thiruvananthapuram:
The beautiful Kovalam beach on the outskirts of Thiruvananthapuram in Kerala witnessed a rare sight on Thursday. A woman from Slovakia and a man from Maharashtra exchanged rings, kissed underwater and took their wedding vows - with the help of placards.
The bride in a gown and the groom in western formals, both in their 20s, carried their scuba equipment and were accompanied by eight of their friends in scuba diving suits.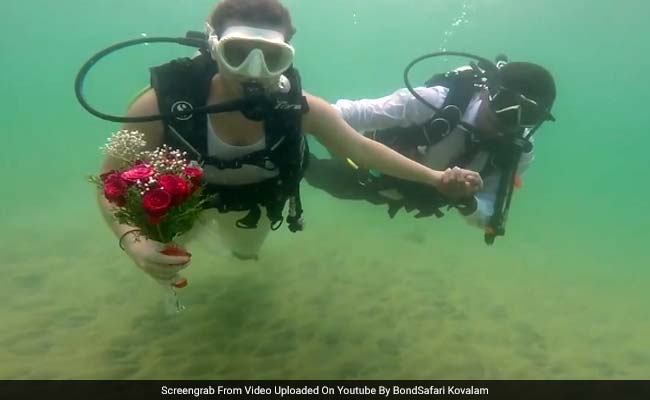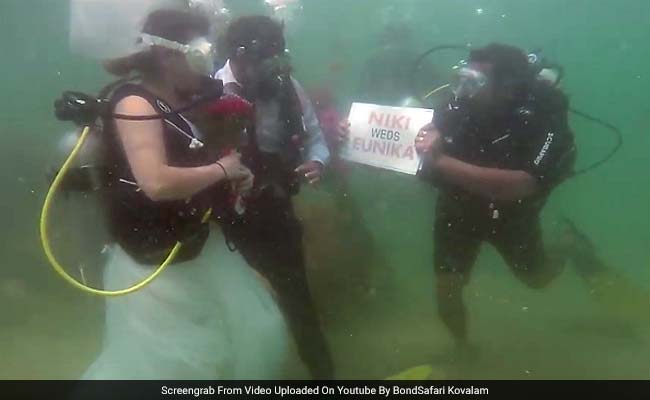 " The under water stage was made of coconuts shells, palm leaves and flowers - all natural substances. The backdrop were beautiful corals and fishes. They took their oaths in front of a friend, who was also the priest for the underwater wedding. They kissed and swam around after their vows" Jackson Peter, Managing Partner of Bond Ocean Safari told NDTV.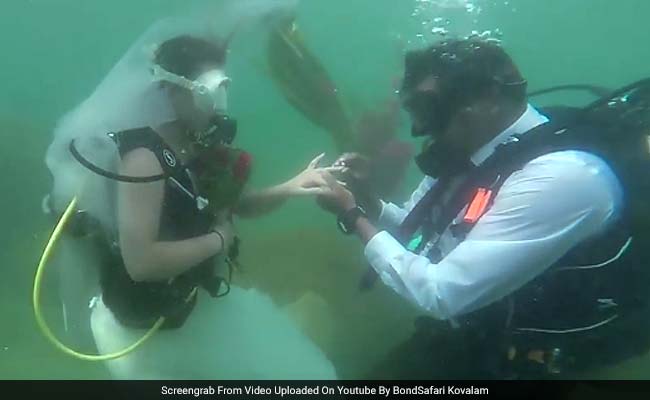 The couple met when Eunika Pogran came to Kovalam for a vacation last year, where Nikhil Pawar is a diving trainer.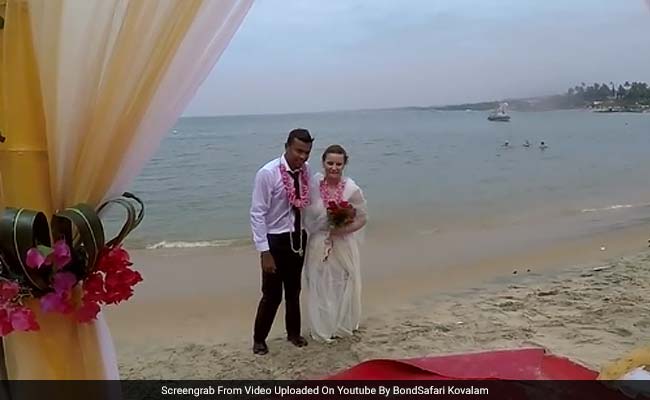 "While this event was the first such wedding in India, the two will soon get married legally, with their family and friends as witnesses, on a date to be decided soon," Mr Jackson told NDTV
Here's a video of the wedding:
Get Breaking news, live coverage, and Latest News from India and around the world on NDTV.com. Catch all the Live TV action on NDTV 24x7 and NDTV India. Like us on Facebook or follow us on Twitter and Instagram for latest news and live news updates.