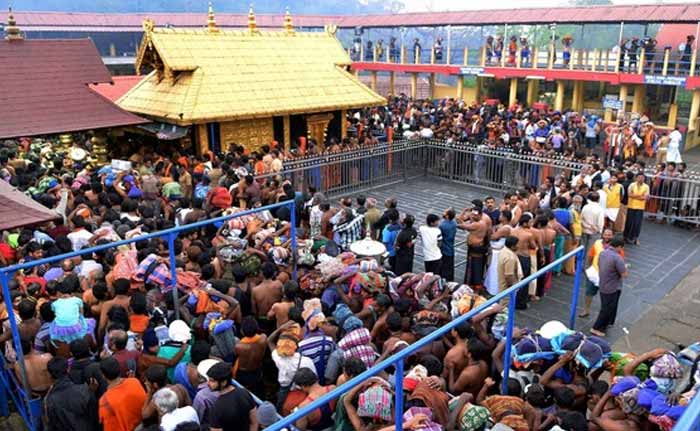 Sabarimala:
Security has been tightened in and around the famed Sabarimala Temple in Kerala ahead of the 23rd anniversary of the Babri Masjid demolition on Sunday, officials said today.
Every year, since the demolition of Babri Masjid on December 6, 1992, security remains at its peak for three days from December 5-7 in this temple town.
The annual pilgrimage of the famed Hindu temple began last month and every day, thousands of devotees arrive in Sabarimala.
Door metal frame detectors have been set up and Kerala Police is leaving nothing to task. Hundreds of policemen in uniform and plain clothes are keeping a close watch, officials said.
All the devotees, who arrive with their traditional Sabarimala pilgrimage kit wrapped in a cloth and contains coconuts, have to pass through door metal frame detectors and hand-held metal detectors before they climb the hallowed 18 steps that lead to the temple.
Before that, police conduct routine frisking at a few places in and around the temple town.
Situated on the mountain ranges of the Western Ghats, Sabarimala Temple is 4 km uphill from Pamba in Pathanamthitta district, around 100 km from Thiruvananthapuram.
The temple is accessible only on foot from Pamba.