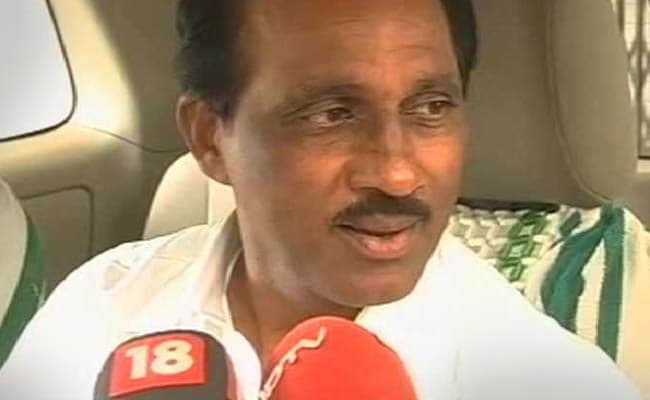 Thiruvananthapuram:
After Kerala's Finance Minister KM Mani resigned over bribery allegations, another minister in the government is fighting similar charges. Excise Minister K Babu of the Congress is accused of demanding 10 crores to renew bar licences.
Hotelier Biju Ramesh has alleged that he handed over a part of the bribe money to Mr Babu at the state secretariat. Several bar owners pooled in to make up the rest, he claims.
"Of the 10 crores that K Babu demanded from us for renewing bar licences, I myself gave him Rs 50 lakhs. The rest was settled by others from the association," Mr Ramesh told reporters.
The minister has rubbished the allegations as vendetta.
"He is taking revenge against us for shutting down his nine bars, for our zero alcohol policy," Mr Babu said, questioning: "Why didn't he give any evidence against me to the magistrate?"
The hotelier has made these allegations against K Babu earlier too, but the vigilance department refused to accept them citing lack of evidence. It however went ahead with an FIR against KM Mani, who is an ally in the seven-party Congress-led UDF coalition.
As Kerala prepares for assembly polls due in six months, the Left-led opposition has seized the allegations against ministers to demand a court-monitored investigation.
"If this bribery allegations case is investigated independently, even (Chief Minister) Oommen Chandy will be an accused. Everyone related to this case needs to be probed. This is just the tip of the iceberg," said Kodiyeri Balakrishnan, a leader of the CPI-M.
KM Mani quit on Tuesday, two days after a court refused to stop an investigation against him, saying: "Caesar's wife should be above suspicion."
Mr Mani has been accused of demanding Rs. 5 crores and finally settling for Rs. 1 crore to renew licences of bars shut down after a ban last year. The opposition had been demanding his resignation ever since the allegations surfaced in November 2014.
Mr Mani's party makes up the entire lead that the ruling coalition has over its rival Lef Democratic Front in the assembly.