New Delhi:
Highlights
PM Modi is in Kollam with a team of 15 specialist doctors from Delhi
PM Modi tweeted that the tragedy was 'heart-rending and shocking'
Over 100 died, 380 injured in massive fire at Puttingal Temple in Kollam
Prime Minister Narendra Modi arrived in Kerala's Kollam with a team of 15 burn specialists, where a massive fire at the Puttingal temple
killed over 100 people and left hundreds injured
on Sunday.
PM Modi, who tweeted this morning that the fire was "heart-rending and shocking", had asked the state government not to stand on ceremony for his visit to the coastal city 60 km from Thiruvananthapuram.
The fire broke out around 3 am during a fireworks display
at a ground next to the temple packed with 10,000 to 15,000 people attending a festival. Officials say a spark during the fireworks - for which the temple allegedly had been denied permission - ignited a batch of firecrackers stored in a building near the temple, around which people were gathered. (
Pictures
)
The fire erupted with a huge explosion in which the roof of the temple was ripped off.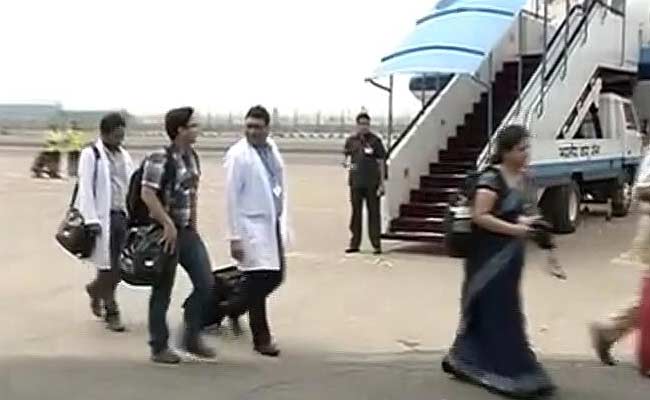 "Fire at temple in Kollam is heart-rending and shocking beyond words. My thoughts are with families of the deceased and prayers with the injured," PM Modi said in his tweets.
The Prime Minister has asked the Navy to send helicopters for rescue efforts.
A Navy ship and six helicopters and one Dornier aircraft of the Navy and the Air Force are involved in the rescue.
The Prime Minister has announced Rs 2 lakh each as compensation to the next of the kin of the dead in Kollam temple fire; Rs 50,000 to those injured.