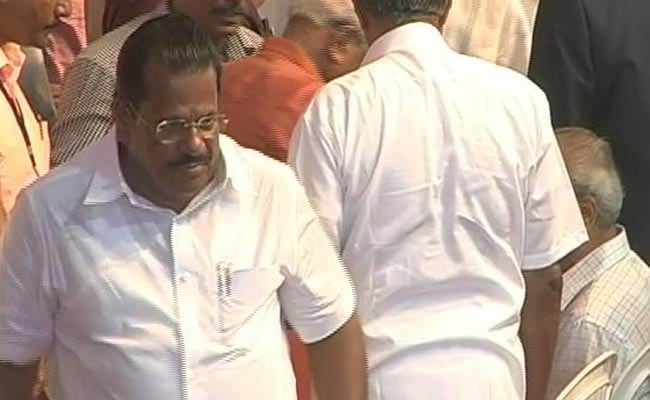 Thiruvananthapuram:
CPI(M) central committee member, E P Jayarajan, who had resigned nearly two years ago from the Pinarayi Vijayan Cabinet following nepotism charges, was sworn in as a minister today.
Kerala Governor P Sathasivam administered the oath of office and secrecy to Mr Jayarajan at a simple function held at the Raj Bhavan in Thiruvananthapuram this morning.
Chief Minister Vijayan and his cabinet colleagues were among those present.
The second inning of Mr Jayarajan as a minister was marked by boycott of the function by opposition Congress led United Democratic Front (UDF) saying his reinduction was "unethical".
Mr Jayarajan, who had held the industries and sports portfolio, had resigned in October 2016 following nepotism charges on him.
He ran into trouble after the appointment of his nephew P K Sudheer Nambiar -- son of Kannur MP PK Sreemathi -- as the managing director of Kerala Industrial Enterprises Ltd.
However, the vigilance and anti-corruption bureau, which probed the case, had absolved him of the charges.
Mr Jayarajan, considered close to Chief Minister Vijayan, had resigned on October 14, 2016, just five months after the LDF government took charge, in the wake of the ragingappointment row.