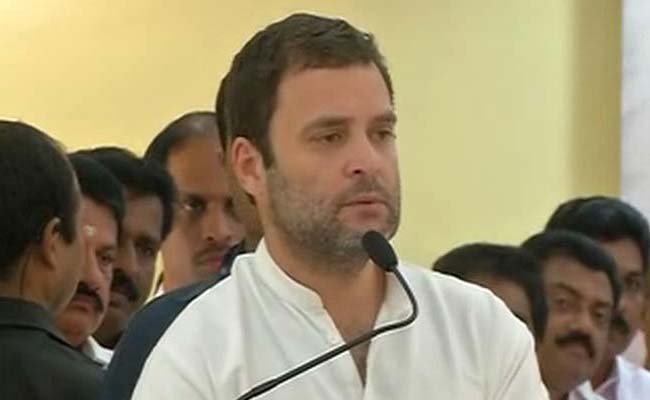 Kochi:
Congress Vice President Rahul Gandhi today took a dig at the Modi government's startup initiative, saying intolerance and startups cannot go hand in hand as it is essential to have free movement of ideas for such a mission to prosper.
Interacting with aspiring entrepreneurs during his visit to the 'Startup Village' in Kochi, he said young people across the globe are attracted to Silicon Valley due to its inclusive nature.
"There is no discrimination in the name of colour, gender or mode of dressing there," he was quoted as saying in a government statement.
Contending that intolerance and startups can't go hand in hand, the Congress leader said encouraging free thinking and tolerance are two essential things required for laying a strong foundation for India's dreams to develop.
Speaking at the function in which media was not allowed, he said students and youths should be allowed to think freely as innovation require free movement of ideas.
"For a startup to prosper it is essential to have free movement of ideas. We should not allow incidents of violence and bloodshed. To avoid incidents like suicide of a Dalit research scholar in Hyderabad and protests of Film Institute in Pune, youths should be allowed to think freely," he said.
The Kalamassery-based Startup Village, India's first incubator, is funded jointly by the public and private sector. Started in April 2012, Kerala Startup Mission took over physical space of the Startup Village this January.