Highlights
Thazhathangadi Juma Masjid popular with male tourists in India and abroad
Women will be allowed to come in for the first time for two days
Women won't be allowed to perform rituals or namaz, official says
Kottayam:
An eighth century mosque in Kerala famous with male tourists from India and abroad is breaking away from tradition - but only a little.
The Thazhathangadi Juma Masjid in Kottayam is for the first time allowing women, from the local community, to come inside.
But as a Sunni mosque, women are traditionally not supposed to perform
namaz
inside the mosque or be part of the rituals inside. In this case, when women are being allowed on Sunday and May 8, this tradition will not be broken.
"We do not allow women and men to mingle. Women will not be allowed to perform rituals inside the mosque. They have separate facilities for the same. But there are so many tourists who come from across the world to visit this mosque, to enjoy its ancient charm and our women keep saying that they have never been able to see it. So on their demand - we are allowing them two days, to begin with, when they can come inside and enjoy the architectural beauty of the mosque," Maulavi Siraj-ud-din Hassan told NDTV.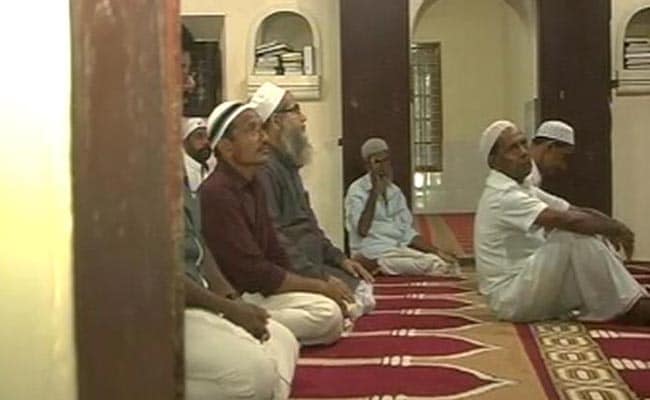 This decision has come after a lot of opposition, according to sources close to the mosque administration.
NDTV spoke to a group of women whose male family members worship in Juma Masjid. They sounded delighted with the decision of the mosque authorities.
Mehreen Ameena, 19, who lives close to the mosque is very happy. "This is a step in the right direction because I believe one day I will be able to perform
namaz
inside, like men do," she said with a smile.
Smitha Dileep, another local resident, said, "I married and came here 15 years ago. I keep asking my children to explain to me how the mosque is from inside because I see so many tourists go inside. I cannot explain that how thrilled I am that I am being allowed inside now."
That they won't be part of rituals inside the mosque this time, is not discouraging them for now - it's their first battle won. After years of living a stone's throw away from the mosque, and believing in the Sunni way, they are going to step into this mosque for the first time.