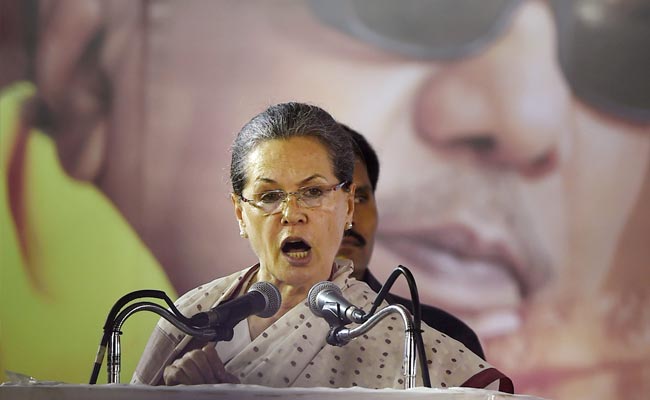 New Delhi:
Almost two years after leaving her poll campaign midway in Varanasi, UPA Chairperson Sonia Gandhi will hit the campaign trail in Karnataka and address a public rally in Bijapur today.
It is not clear whether she will address more rallies in Karnataka, which goes to polls on May 12.
Party sources said she would address today's rally only.
Mrs Gandhi has not campaigned for almost two years. She was inactive during electioneering in Uttar Pradesh, Gujarat, Punjab, Himachal Pradesh, Uttarakhand, Meghalaya, Tripura, and Nagaland.
The former Congress chief was taken ill during a road show in Varanasi on August 2, 2016, ahead of of the Uttar Pradesh Assembly elections.
In her absence, Rahul Gandhi had steered the party's campaign in the assembly elections.