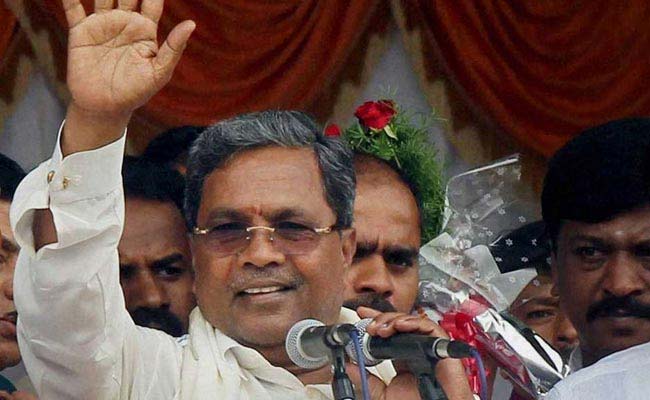 Bengaluru:
Karnataka Chief Minister Siddaramaiah and BJP President Amit Shah were on Friday accused of violating the model code of conduct, regarding which complaints were filed with the Election Commission.
The opposition Bharatiya Janata Party (BJP) alleged that Mr Siddaramaiah gave Rs 2,000 to a priest for performing rituals during a visit to a temple in Mysuru on Friday.
BJP state unit's General Secretary Ravi Kumar said in his complaint to the election panel that Siddaramaiah had given a "bribe" of Rs 2,000 each to two women who welcomed him during a visit in Chamundeshwari Assembly segment in Mysuru on Thursday.
On the other hand, the ruling Congress claimed that Mr Shah gave a cheque of Rs 5 lakh to the mother of Rashtriya Swayamsevak Sangh (RSS) worker H. Raju who was allegedly murdered in 2016 in Mysuru.
During his two-day trip to Mysuru region, Mr Shah on Friday visited Mr Raju's family here along with Union Minister Ananth Kumar and the party's state unit President B.S. Yeddyurappa.
"Shah and other (BJP) leaders handed over a cheque for Rs 5 lakh to the family, which is in gross violation of the model code of conduct," said a complaint filed against Shah by the state unit Congress leaders.
"It is safe to presume in the light of the ensuing elections that the money was paid with an intent to woo voters," the leaders said.
The Election Commission on Tuesday announced that Assembly polls would be held on May 12 for 224 seats and the votes will be counted on May 15.