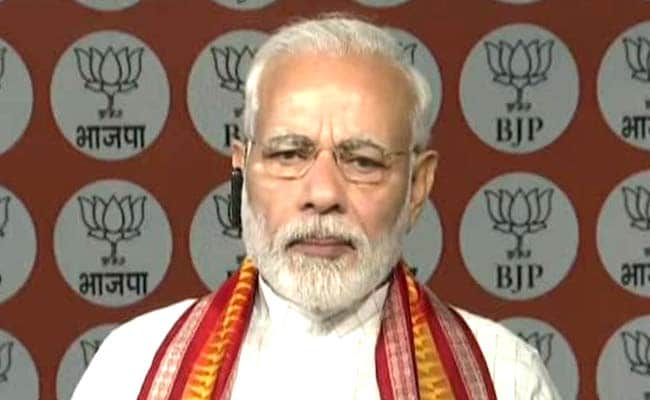 New Delhi:
Prime Minister Narendra Modi today sent out a strong message to party workers, saying political killing is becoming a matter of "big concern" and asked them not to take "vengeance" even in case of murder of their colleagues.
Violence in any form cannot be tolerated in a democracy, PM Modi told the youth wing of the BJP during an interaction that was broadcast on his NaMo app.
"I appeal to BJP's youth karyakartas (workers) in Karnataka not to act in vengeance even when they have lost their several karyakartas in political violence," the Prime Minister said.
Amid a tough and bitter campaign in Karnataka, the BJP has alleged widespread of assault on its party men. In his election speeches, the Prime Minister has alleged that more than 20 men belonging to the BJP and its ideological mentor RSS have been killed in the state.
The BJP blames the state's ruling Congress for the killings. Its local leaders have said the party, has been encouraging the Popular Front of India and the Social Democratic Party of India to target BJP workers.
Today, the Prime Minister indirectly blamed the Congress for staring the culture of political violence in the country.
"In 1984 there was a phase of violence after Indira Gandhi's assassination," he said. "Since then, it seems violence has become a part of the political system. Our workers were killed in Tripura, Kerala, Karnataka. This doesn't suit democracy. Violence must be opposed," he added.
Chief Minister Siddaramaiah and the Congress have denied the allegations. The party has also accused the BJP of attempting to polarize the state on religious lines.