New Delhi:
A day after it released a video allegedly showing BJP candidate B Sriramulu bribe a former chief justice of India's relative, Congress today petitioned the Election Commission demanding he be disqualified from contesting the Karnataka assembly elections.
"We have requested the Election Commission to disqualify B Sriramulu from contesting the election," senior Congress leader Kapil Sibal told reporters after meeting the poll panel.
Yesterday, the
Congress released two videos
, dating back to 2010, allegedly showing BJP leaders B Sriramulu and four "middlemen" negotiating a bribe with then chief justice KG Balakrishnan's son-in-law Sreenijan in a case involving the Obulapuram Mining Company owned by Janardhana Reddy.
NDTV cannot independently verify the authenticity of the video.
"The video is fake, don't believe it," BJP chief Amit Shah told reporters on a day campaigning ended for the polls.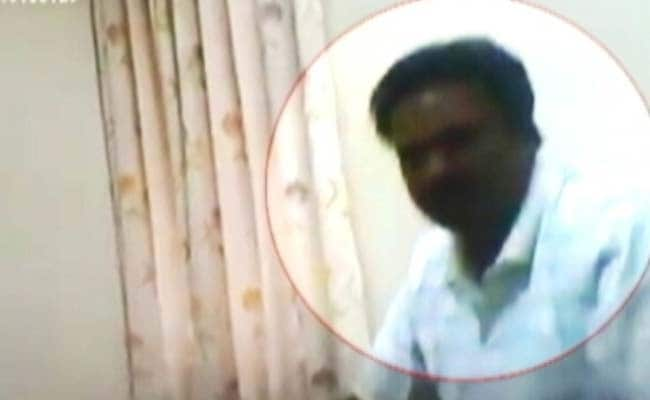 Mr Sriramulu, a close aide of Janardhana Reddy, is contesting on a BJP ticket from the Badami constituency against Chief Minister Siddaramaiah of the Congress.
The Congress alleges that Mr Sriramulu offered crores as bribe to get a favourable order in a case against Janardhan Reddy, who is accused of illegal mining on the Andhra Pradesh-Karnataka border.
The Andhra Pradesh government had in 2009 banned Janardhana Reddy's company from operating its mines in Anantpur. Three months later in February 2010, the high court cancelled the order, after which the state government moved Supreme Court.
On May 10, 2010, the Supreme Court ruled in favour of the Reddys. The next day, Chief Justice KG Balakrishnan retired.
Janardhana Reddy, who was made a minister after the BJP government came to power in Karnataka in 2008, had to quit after a report by the Lokayukta indicted him. He was later arrested by the CBI in 2011.
(with inputs from PTI)