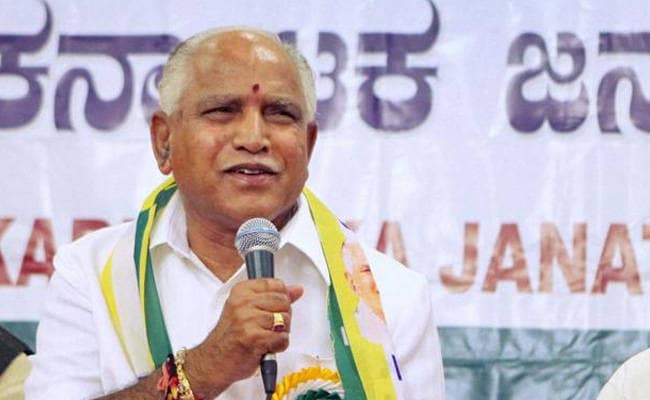 Bengaluru:
A city civil court today directed Karnataka BJP President B S Yeddyurappa and Union minister Ananth Kumar to appear before the investigation officer in a case of collecting "ill-gotten money" to give voice samples within a week.
"As per the order of this court (Additional Chief Metropolitan Magistrate, Bengaluru) dated May 6, 2017, you (Yeddyurappa and Ananth Kumar) are hereby directed to appear before the Investigation Officer to give your voice sample within seven days from the date of this order," an official release from the magistrate's office said, quoting the order.
The Congress had on February 14 accused Ananth Kumar and former Karnataka chief minister B S Yeddyurappa of misusing power by collecting "ill-gotten money" and dared Prime Minister Narendra Modi to sack them from the party and lodge a case against them.
The party's chief spokesperson Randeep Surjewala had released a video clip of a purported conversation between the two leaders on February 12 wherein they admitted having given money when in power.
Playing out the video in which the duo talks about a diary of a Congress leader who allegedly paid Rs 1,000 crore to higher-ups, Mr Surjewala had accused the BJP leaders of hatching a conspiracy ahead of the Assembly polls in state slated for this year.