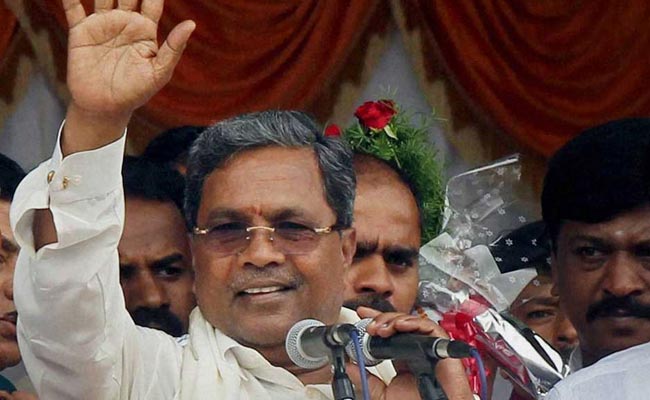 Bengaluru:
The Karnataka BJP today filed a complaint against Chief Minister Siddaramaiah with the state Anti-Corruption Bureau (ACB), accusing him of "illegally denotifying" land resulting in a loss of Rs 300 crore to the Bengaluru Development Authority.
The complaint comes days after the party's OBC Morcha President BJ Puttaswamy accused Siddaramaiah of illegally denotifying land.
In his complaint, NR Ramesh, a former member of Bruhat Bengaluru Mahanagara Palike, the city civic body, has named Mr Siddaramaiah and senior government officials, and accused them of causing Rs 300 crore loss to Bengaluru Development Authority.
Mr Puttaswamy had on October 10 alleged that Mr Siddaramaiah was directly responsible for the de-notification of land to the extent of over six acres in survey Nos. 20 and 21 at Bhoopasandra, Bangalore North Taluk, and this had resulted in the loss of Rs 300 crore.
Calling it a "clear case of corruption", he had said that he would take up the issue with ACB.
Hitting back at the BJP, Mr Siddaramaiah had accused it of making a "false" allegation with an intention to tarnish his image ahead of the assembly election early next year, and said he was considering taking legal action against MR Puttaswamy.
He had also asserted that there were no documents to show that he had passed any such order.