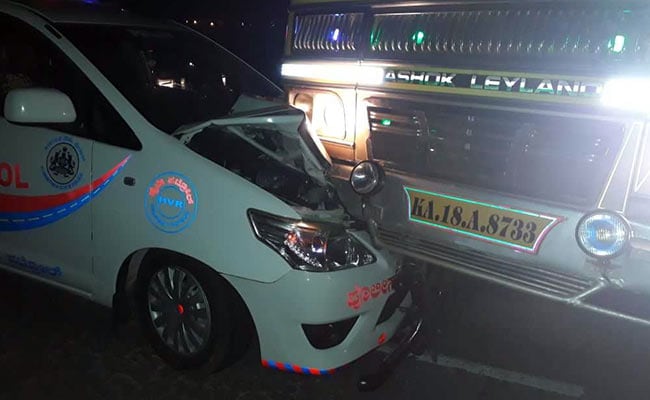 Bengaluru:
Union minister Anant Kumar Hegde has alleged a "deliberate attempt on his life" by a truck that he said tried to hit his car and then rammed an escort car on Tuesday night in Karnataka. Posting multiple tweets and pictures, he has asked the police to investigate a possible conspiracy.
The truck driver has been arrested.
Mr Hegde was travelling in Haveri district around 11:30 pm when the incident took place.
In tweets, the minister said the driver purposely hit the car. "A deliberate attempt on my life seems to have been executed just now. A truck on the national highway, near Halageri in Ranebennur taluk of Haveri district, tried to hit my vehicle. Since my vehicle was in top speed, it escaped the hit," he tweeted.
"I urge the police to take the case seriously. There might be a bigger nexus behind this incident and I am sure police would expose all of them," wrote Mr Hegde, posting a photo of the truck driver.
But unfortunately, our escort vehicle running behind us got hit and one of our staff has been injured seriously with shoulder fracture. The driver named Naser has been caught hold by the localites and seems to be normal without any alcholic hangover. pic.twitter.com/2LJIHVVBLw

- Anantkumar Hegde (@AnantkumarH) April 17, 2018
He said the truck was being driven in the wrong direction and was parked right on the road horizontally. On spotting the convoy, he drove "in great speed and tried hitting our car," the minister alleged.
Mr Hegde also claimed that the truck driver did not appear drunk when he was caught by local people.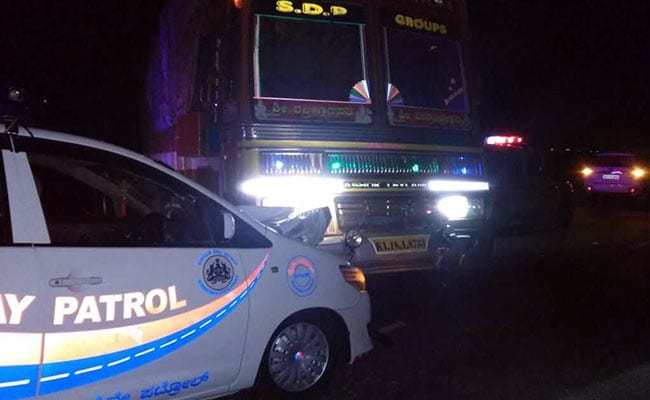 Staff travelling in the escort vehicle suffered injuries after being hit, according to him.
Karnataka Home Minister Ramalinga Reddy said he will tell the police to probe Mr Hegde's allegation that the truck was actually targeting him.
Ahead of the May 12 election in Karnataka, where Mr Hegde's BJP is campaigning hard to defeat the ruling Congress, the allegation is set to fuel a political row.
Mr Hedge, who represents Uttara Kannada region in parliament and is a minister in the state for skill development, is known for his provocative comments.