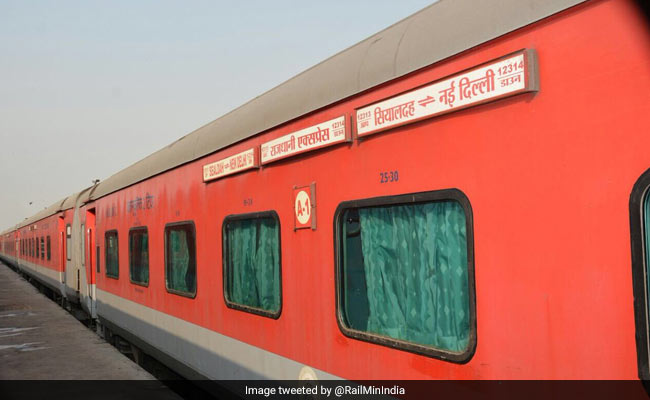 New Delhi:
Recruitment notification for 9,500 posts in Indian Railways is expected to be released soon. Ministry of Railways announced the recruitment under Railway Protection Force (RPF) in March. The official tweet says the recruitment process will begin soon and out of the total number of posts 50% will be for female candidates. Currently for more than 89,000 posts, Indian Railways is conducting registration process. The first stage selection will be held in April/ May. RPF recruitment update will be available on the official website of Indian Railways.
7th Pay Commission: New Benefit For Railway Employees
रेलवे में 90,000 जॉब के लिये भर्ती शुरु हुई हैं, साथ ही युवाओं के लिये रेलवे प्रटेक्शन फ़ोर्स में भी शीघ्र 9,500 भर्तीयाँ शुरु होंगी, और इसमे 50% महिलाएं होंगी:MR @PiyushGoyal

— Ministry of Railways (@RailMinIndia) March 18, 2018
Since February, Indian Railways is on recruitment spree. The first job notification (CEN 01/ 2018) came for Assistant Loco Pilot and Technician post. More than 26000 vacancies were notified by the RRBs.
The second notification (CEN 02/ 2018) came, few days after, notifying recruitment for group D posts.
In the first week of March, according to reports more than 1.5 crore applications have already been submitted to the RRBs against the two notifications. Railway jobs are the most sought after options for aspirants; in 2015 against CEN 03/ 2015 advertisement, 90 lakh applications were registered for nearly 19000 posts.
The registration process for RPF recruitment 2018 is expected to be similar to other railway recruitment. Candidates shall have to submit online applications giving basic details, option of exam language, exam centre preference, etc.
Click here for more
Jobs News