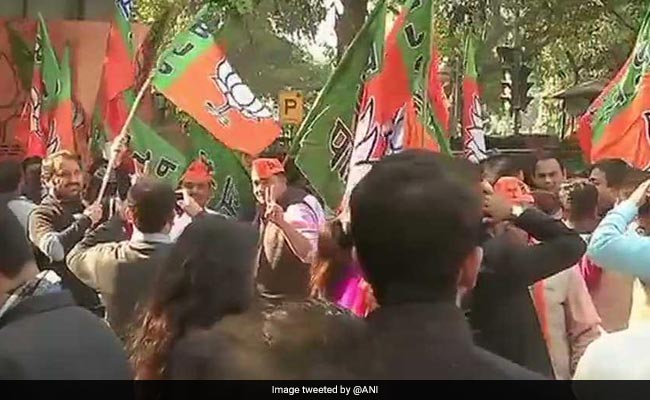 Jammu:
The Jammu and Kashmir BJP on Thursday expelled seven of its activists from basic membership of the party for anti-party activities in the state.
A state BJP spokesperson said seven activists were expelled who were contesting the elections of Urban Local Bodies (ULBs) against the official candidates of the party and also those who are supporting independent candidates in their wards.
Those expelled from the primary membership of the party include Monika Gupta, Ashwani Sharma, Lalit Sharma, Arun Sethi, Sureshta Jamwal, Bishamwar Singh Jasrotia and Hardesh Khokhar, he said.
On Wednesday, the BJP had expelled 15 "rebel" workers from the party for anti-party activities ahead of the local bodies polls.