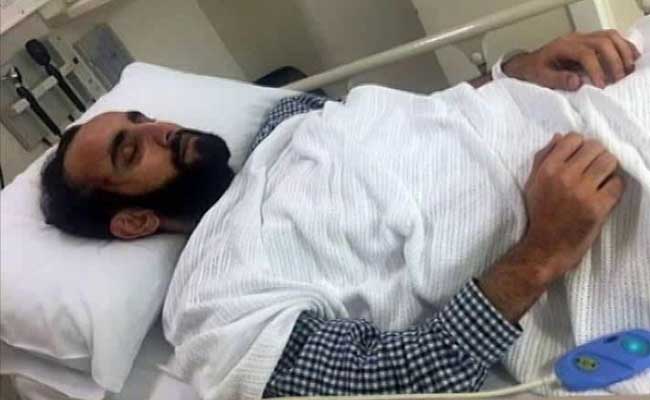 Highlights
The victim, Pardeep Singh, is a hospitality student in Australia
He said he will not drive taxis again as "it's so dangerous"
A man and a woman have been charged for the assault
New Delhi:
An Indian cab driver was taken to hospital after he was assaulted in Australia by a couple who knocked him unconscious and also screamed, "You f****** Indian, you deserve it."
Pardeep Singh, 25, a student of hospitality in the country, was beaten at the Sandy Bay McDonald's drive-through in Australia's island state of Tasmania on Saturday night.
He said he had picked up the couple around 10.30 pm and the woman kept opening the door to throw up even though he kept asking her not to. He reportedly warned her about possible accidents because of passing cars and also told the couple, "If you mess up the car you have to pay a cleaning fee."
The couple allegedly started abusing and beating the driver and kicking his taxi to damage it, while screaming, "You f****** Indian" and "bloody Indian".
Mr Singh said the man punched him from behind, and pushed him to the ground and kicked him repeatedly.
After several minutes, some pedestrians rushed to help the driver and called the police and ambulance. Another witness came forward with video footage of the incident. Mr Singh said he would not drive taxis again "because it's so dangerous".
A man and a woman have been charged for the assault, according to the police.
"It is alleged that the driver asked the passengers to leave his taxi after one of them was sick," said Ian Whish-Wilson, a police inspector quoted by the Press Trust of India.
"There was a dispute over payment and it is alleged the passengers assaulted the driver and damaged the vehicle. It was alleged a racial comment was made during the assault but it does not appear that the incident was racially-motivated," said the officer.
This is the third attack on an Indian taxi driver in Australia in less than a year.
In March, an Indian cabbie was assaulted by four teenagers in the Argyle St McDonald's and a third driver was assaulted by four men in June last year.