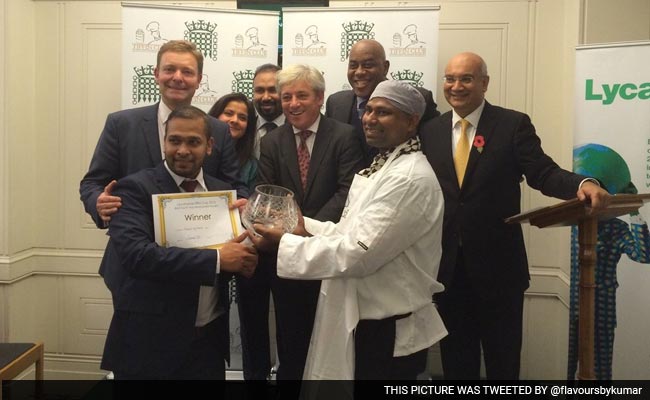 London:
An Indian restaurant in a small seaside town in south-east England has bagged a coveted trophy in an annual contest organised by British MPs to pick their favourite curry house in the UK.
'Flavors by Kumar' restaurant from Ramsgate in Thanet district of Kent won the Grand Final of the Tiffin Cup 2015 held in the House of Commons this week.
"The competition was extremely close this year and becoming one of the finalists of the Tiffin Cup is a tremendous achievement.
"Congratulations to Flavors by Kumar who produced a stunning dish to wow our judges to win. The Tiffin Cup has gone to Kent for the first time," said Keith Vaz, the Indian-origin MP who founded the cup with some of his colleagues in 2006.
"This is a great tribute not just to the nominated restaurants but the fantastic culinary diversity in constituencies across the UK. Well done to all of the restaurants. Curry is King in the UK," he said.
British MPs from across all parties are invited to put forward the best South Asian restaurant in their constituency and a select few of those are then short-listed by mystery guests who dine at these eateries anonymously.
The shortlisted restaurants are then invited to take part in the final "cook-off" in London and the winner is awarded the Tiffin Cup and labelled the best South Asian restaurant in the UK.
The aim of the competition is to celebrate the quality and diversity of South Asian food in Britain and raise money for the charity World Vision.
Besides the Tiffin Cup grand winner, chosen from a list of restaurants that have been nominated by local MPs, eight regional winners also bagged awards this year.