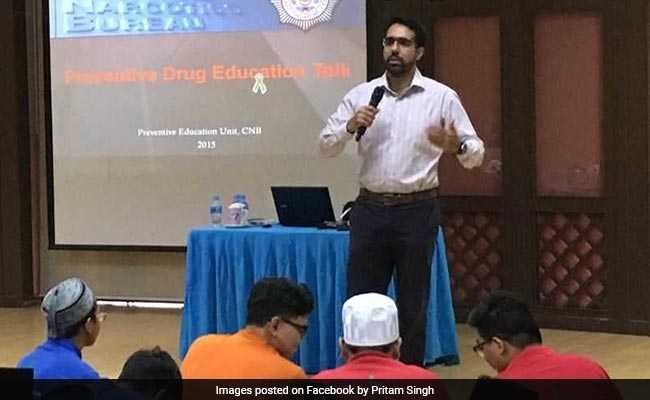 Singapore:
Pritam Singh, an Indian-origin lawmaker in Singapore, was today elected unopposed as the new secretary-general of the city-state's main opposition Workers' Party.
Pritam Singh, 41, a lawyer, took over from veteran Member of Parliament (MP) Low Thia Khiang, 61.
Elected to Parliament in May 2011, Mr Singh moved up from the assistant secretary-general post unopposed when cadres elected their party chief at the biennial Central Executive Council elections, in the first change of leadership in 17 years.
Pritam Singh is also a town council chairman.
He is an MP for Aljunied Group Representation Constituency, a five-member group representation constituency in the north-eastern and eastern region of Singapore.
Low Thia, who held the party's top post since 2001, had announced in November that he would not contest the party-post election to make way for new blood.
Pritam Singh was seen as the front-runner for the secretary-general post after Low's announcement.
The election of Mr Singh means that the Workers' Party will have a new leader when Parliament reopens next month after a mid-term break.
MP Sylvia Lim retained the party's chairmanship unopposed.