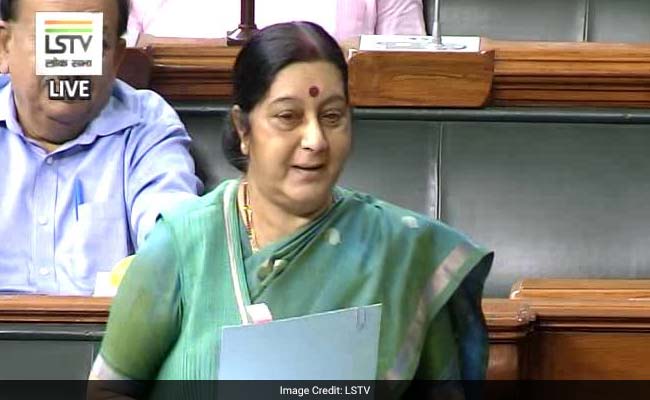 New Delhi:
Indian IT companies operating in the United States are generating jobs and not stealing jobs of the Americans, External Affairs Minister Sushma Swaraj said on today.
"We are not just talking with the US authorities (on H-1B visas), we are talking with logic and concrete statistics," Ms Swaraj told the Rajya Sabha during the Question Hour.
"We have told them that it is not true that Indians are stealing their jobs. On the contrary, Indian companies in US are generating employment for the Americans. So far, Indian companies have given direct employment to 1.56 lakh Americans and supportive jobs to 4.11 lakh Americans," she said.
She added that between 2011 and 2015, the Indian companies have made an investment of $2 billion, paid taxes worth $20 billion and Indian workers have contributed $7 billion in social security scheme.