London:
A resident of London, 34-year-old Tanzeem is knitting colourful woollen threads to produce a square patch that she hopes will carry a message to Prime Minister Narendra Modi.
She is among hundreds of Indians in Britain who are producing such squares which will eventually be stitched to a massive vibrant blanket - a 'warm' gift for the PM Modi when he visits next month.
Concerned about the recent incidents of involving religion in India, Tanzeem calls the crochet square "togetherness".
"We need to show our unity. We are one. India is here too. When we can be together and so peacefully so, am sure we can anywhere," says Tanzeem.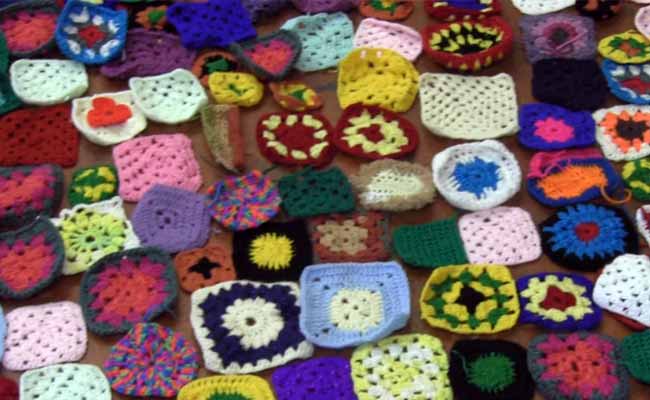 Poonam Joshi, a writer who has also knit a square, says, "The appointment of Modi has given us hope. We wish he brings solutions on the ground. This initiative however has gone beyond Modi. It has brought so many of us together. To sit together, to have chai together and go back to crochet making."
Topping the wish list that will go with blanket is one seeking safety for women of all age groups in India. Their efforts are being collaborated online.
A model by profession, Gayatri is making her second square of crochet using yellow and blue. She says she loves being a part of the initiative because she has made many new friends.
"We are called NRIs but we are the ones who carry our culture and values to the world. The world sees our culture through us and this is about how diverse yet united we are," says Gayatri.
Close to 3,000 squares have been made and more are in the making. The vividly colourful stretch of crochet will be called the 'Unity in Diversity' blanket which the women hope to personally hand over to PM Modi during his two-day visit around Diwali.
Get Breaking news, live coverage, and Latest News from India and around the world on NDTV.com. Catch all the Live TV action on NDTV 24x7 and NDTV India. Like us on Facebook or follow us on Twitter and Instagram for latest news and live news updates.