Houston:
Police in Texas are using drones to search for a three-year-old Indian girl who went missing after her foster father left her outside their home as punishment for not drinking her milk. Investigators said they are hopeful of finding Sherin Mathews, who vanished from outside her home on October 7.
"We're always hopeful that we can find her alive, but time is our enemy. So, we're trying to progress as quickly as we possibly can in this case," Sergent Kevin Perlich said.
Using drones, the police concentrated their search efforts in a field near Richland College, which is less than 3 kilometres from Ms Mathews home in Richardson. Her adoptive father Wesley Mathews told police he left her outside at 3 in the morning.
The Johnson County Sheriff's Officer and Mansfield Police Department were seen helping Richardson Police Department with the search for Ms Mathews in an undisclosed location.
Police said they conducted multiple searches in "areas of interest" they had developed during the course of the investigation, including fields, creeks and wooded areas. Cadaver dogs were later seen arriving at the scene to help with the search.
Authorities told local media that earlier in the day they found "objects of interest," but did not specify what those objects were or how they are related to the case.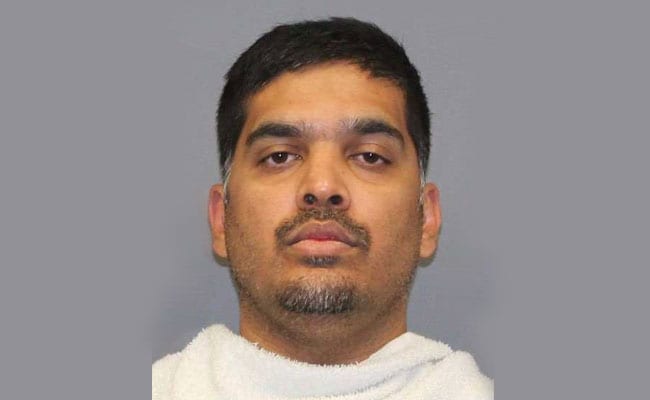 "Detectives will evaluate the results of today's efforts while the investigation continues," Richardson police said on Facebook. They added that they will continue to perform "specific searches" as tips come in. They searched the same area on Friday last, but want to make sure they didn't miss anything.
The police say the family's SUV disappeared for an hour on the morning the girl disappeared. Investigators are asking any
neighbours with surveillance video
of the vehicle to come forward.
A priest placed a sign outside the Mathews' family home calling on the girl's parents to "tell the truth." "We the community are never going to stop until we find Sherin," said Thomas Ambalevelil. Her parents both remain "uncooperative," according to police.
Child Protective Services took custody of their other biological daughter, who is four years old, shortly after their father Wesley Mathews was arrested.
Get Breaking news, live coverage, and Latest News from India and around the world on NDTV.com. Catch all the Live TV action on NDTV 24x7 and NDTV India. Like us on Facebook or follow us on Twitter and Instagram for latest news and live news updates.