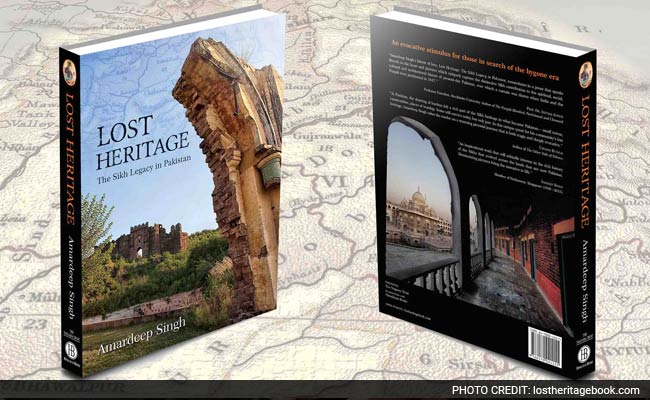 Singapore:
A book on the Sikh heritage in Pakistan has been launched in Singapore, highlighting the legacy of the community that was left behind following the partition. The 500-page book, by financial services executive-turned author Amardeep Singh, is his personal journey.
Singh travelled through West Punjab, Northwest Frontier and Pakistan-occupied Kashmir covering the rich history of the Sikhs, while in search of his roots of origin and the loss of his extended family in the massacre.
Launching the book 'Lost Heritage: The Sikh Legacy in Pakistan', Singaporean Professor Tan Tai Yong said the exodus of people following the partition of India and Pakistan led to a creation of Sikh diaspora.
The boundary lines drawn based on a report by Cyril Redcliffe resulted in the world's biggest migration of Sikhs, Hindus and Muslims, as they were uprooted from their ancestral homes, leaving behind valuable land and heritage, Tan said in his speech at the book launch at the National University of Singapore (NUS) yesterday.
He highlighted the magnitude of the migration -- 4.5 million Sikhs and Hindus were uprooted from their homes in West Punjab and moved east while 5.5 Muslims went in the opposite direction to Pakistan.
"With this exodus came the emergence of the Sikh diaspora," Tan said, adding that, the sense of the loss has been captured in the book which would be a valuable read for the younger diaspora generations.
"...Many of the sites featured in this book are probably unknown to younger generations of Sikhs," he said, pointing out that numerous sites that have been forgotten and are falling into serious disrepair.
"The end of British Raj proved to be double-edge...with the euphoria of independence came the trauma of partition," Tan said.
The book can also be seen as an insightful and personal narrative of the impact of partition on the lives of many people, said Tan, who has published works on the Sikh Diaspora, social and political history of colonial Punjab, de-colonisation and the partition of South Asia.
Singh's travelogue took more than a year of visiting and photographing sites, shrines and historical monuments in Pakistan based on his 25 years of research work.
Tan, who launched the book, is Executive Vice President (Academic Affairs) at the Yale-NUS College.