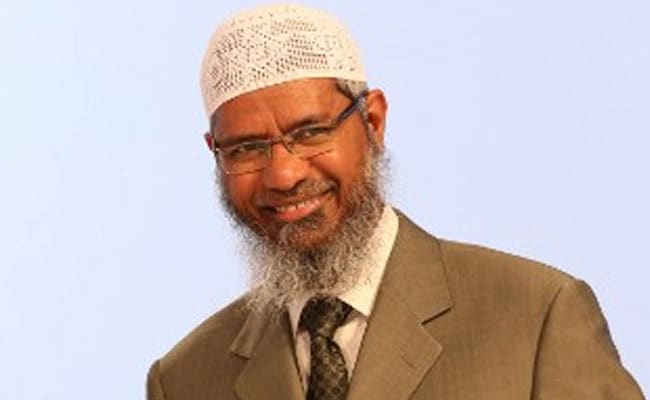 New Delhi/Mumbai:
Controversial Indian Islamic preacher Zakir Naik, whose 'hate speech' is reported to have inspired one of the five Bangladeshi terrorists involved in the Dhaka carnage, may face action even as Shiv Sena today demanded a ban on his organisation.
"Zakir Naik's speech is a matter of concern for us. Our agencies are working on this. But as a minister, I will not comment what action will be taken," Union Minister of State for Home Affairs Kiren Rijiju told reporters in Delhi.
The new Information and Broadcasting Minister M Venkaiah Naidu when asked about Mr Naik's speeches said, "We have time to study all these aspects".
Mr Rijiju said India has good relations and mutual understanding with Bangladesh, especially in the matter of co-operation on fighting terrorism.
"Terror can be defeated only through close coordination and by fighting together (against it)," he said.
Bangladeshi newspaper 'Daily Star' had reported that terrorist Rohan Imtiaz, son of an Awami League leader, ran a propaganda on Facebook last year quoting Mr Naik.
Mr Naik, in his lecture aired on Peace TV, an international Islamic channel, had reportedly "urged all Muslims to be terrorists".
Mr Naik, a popular but controversial Islamic orator and founder of Mumbai-based Islamic Research Foundation, is banned in the UK and Canada for his 'hate speech' aimed at other religions. He is among 16 banned Islamic scholars in Malaysia.
He is hugely popular in Bangladesh through his Peace TV, although his preachings often demean other religions and even other Muslim sects, the report said.
Shiv Sena lawmaker Arvind Sawant said he had written to the Union Home Minister, demanding a ban on Mr Naik and Islamic Research Foundation, in the country's interest.
"People whose language propagates violence against nation's unity should be banned," Mr Sawant said in the letter.
"Islam teaches love and peace. But every day is a day of high alert now. I appeal to the Home Minister that action needs to be taken," he said.
"How do young children in our country join the ISIS? So maybe we are failing somewhere....we should know the seriousness of this situation. Radicalised minds can now take any step. In the name of Islam, they are slaughtering people who cannot recite verses," Mr Sawant added.
Mansoor Shaikh, the manager of Islamic Research Foundation, denied that Mr Naik had endorsed terrorism in his speeches.
Islamist gunmen stormed a popular restaurant in Dhaka's diplomatic enclave late on Friday and killed 22 people, most of them foreigners.