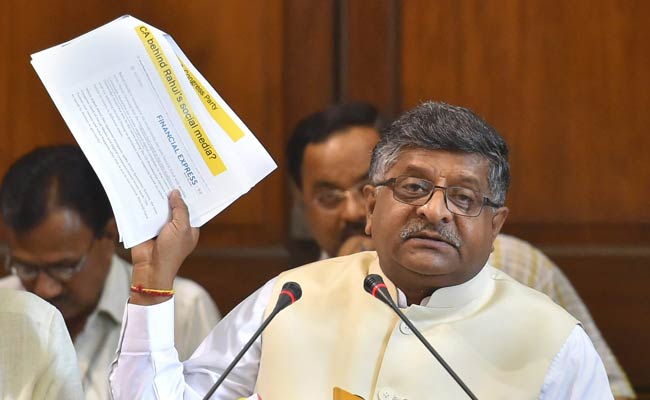 New Delhi:
Law Minister Ravi Shankar Prasad has been leading the ruling BJP's offensive against the Congress, accusing the opposition party of
having worked with Cambridge Analytica
, the firm at the centre of the Facebook data breach scandal. Rahul Gandhi, the Congress president who has been a target of these attacks, hit out at him today, telling the law minister to stop peddling "fake news" and reminding him about
the huge pendency of cases
in court and vacancies in the judiciary. But Mr Prasad didn't let the jab pass without a comeback.
The massive pendency of court cases, Mr Prasad tweeted, was a legacy of the Congress-led UPA government.
Mr Gandhi had earlier sought to take a pot shot at the minister, suggesting he seemed too preoccupied
pushing "fake news"
while the legal system was collapsing. The Congress president pointed to the nearly 3 crore cases pending in the courts. "Yet, a staggering 400 High Court and 6,000 Lower Court judges not appointed, while Law Minister preoccupied peddling fake news," he said.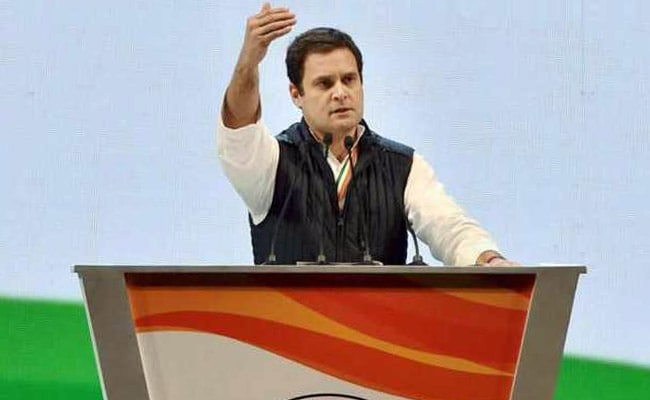 Ravi Shankar Prasad quickly pulled out some statistics and shot back, also on Twitter.
"Pendency is the legacy which UPA Government of 10years had given us where judicial infrastructure development was the lowest priority," the minister said, showcasing his government's success.
"We are improving the situation," he said. And the NDA government was improving the situation by releasing more funds to create better infrastructure for quicker disposal of cases. On vacancies in the judiciary too, the NDA had not only appointed more judges than the previous UPA but also created more posts of judges, Mr Prasad said, taunting the Congress president that his team had again not done their homework and failed the opposition leader.