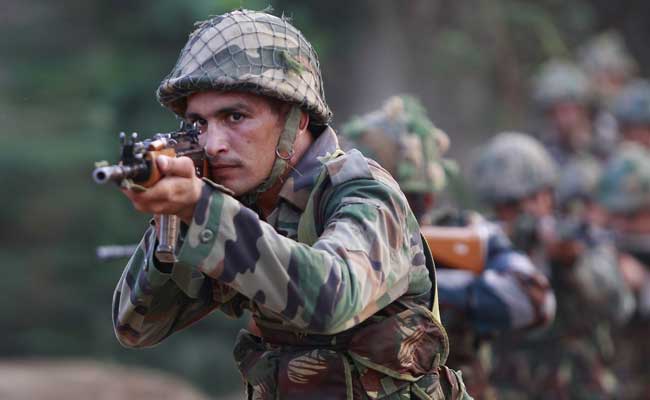 Highlights
Army fought Naga rebels along the India-Myanmar border
'Insurgent suffered large number of casualties,' the army statement said
Army denied reports that its troops crossed the International Border
New Delhi:
Indian soldiers killed a large number of Naga terrorists in a gunfight before daybreak along the border with Myanmar, the army said today. The troops fought NSCN-Khaplang terrorists and inflicted "heavy casualties", the army's eastern command said in a statement. The army denied reports that the troops had crossed the international border, but NDTV has learned that in a hot pursuit scenario, crossing over the unmarked international border is likely to have taken place.
Here are top 10 points on the operation:
"A column of the Indian army, while operating along the India-Myanmar border, was fired upon," the army's eastern command posted on Twitter.

"Our troops reacted swiftly and brought down heavy retaliatory fire on the insurgents. The insurgents then broke contract and fled," said the army.

A large number of terrorists were killed in the gun-battle but no Indian soldier was killed.

The outlawed NSCN or Nationalist Socialist Council of Nagaland-Khaplang wants a 'Greater Nagaland' state in India. The group is believed to have 2,000 guerrillas.

In 2015, Indian special forces crossed into Myanmar and targeted terror camps in a rare strike that the government said showed its resolve to fight terrorism beyond the country's borders.

The raid was carried out in retaliation for the killing of 20 soldiers in an ambush in Manipur. That year, the terror group launched a series of attacks on the forces, to scrap a ceasefire it had observed with New Delhi since 2001.

In recent years, the militaries of India and Myanmar have built close ties, with each pledging not to allow insurgent groups to take shelter in its territory.

India has condemned attacks in August by Rohingya insurgents on security posts in Myanmar's Rakhine state that provoked a military crackdown, causing hundreds of thousands of Rohingya Muslims to flee the country.

The Indian army has been battling dozens of separatist groups in the northeast for several years.

Much of India's border region with Myanmar is porous and government authority there is considered weak. Myanmar is also plagued by multiple insurgencies in its border regions, most notably in Rakhine state where a violent crackdown against Rohingya Muslims over the past month has driven more than 450,000 to other countries.