For a 100-metre
tall statue of Lord Ram by the river Saryu
, a pet project of Chief Minister Yogi Adityanath, the Uttar Pradesh government wants private companies to spend almost hundreds of crores from their CSR or Corporate Social Responsibility budgets.
The cost of the
Ram statue
is a staggering Rs 330 crore.
A booklet by UP's tourism department released 10 days ago and titled "Opportunities of investment under Corporate Social Responsibility (CSR) in Tourism Sector", showcases similar plans for 86 tourism projects in cities like Ayodhya, Varanasi - Prime Minister Narendra Modi's constituency - and Gorakhpur.
The plan has sparked a political row.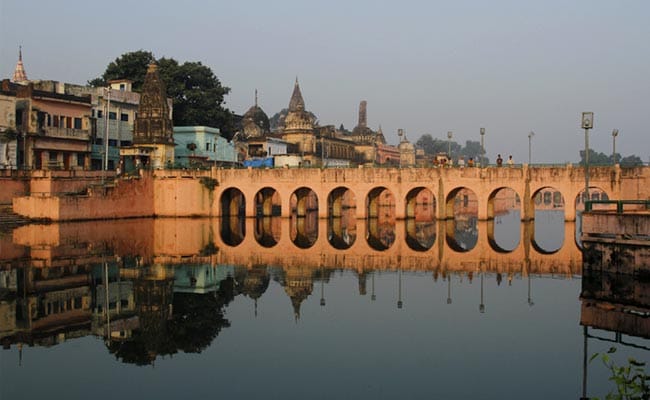 "Ultimately business houses get tax exemptions under CSR, so it's the common man who is paying for these statues. You have a big party, why not ask for money directly from them Yogiji? CSR funds, in my understanding, are not meant for this purpose but Yogiji is redefining social responsibility each day," said Juhi Singh, spokesperson of the Samajwadi Party. "In the past, such funds have been used for schools, for the welfare of women and children," she added.
The UP government says it's not the first time something like this is being attempted.
India's leading public sector oil companies contributed over Rs 121 crore towards the 'Statue of Unity', a giant statue of Sardar Patel in Gujarat as part of their CSR spend in 2017, said a
Livemint report
.
Asked whether corporate spending on a Lord Ram statue instead of critical infrastructure like hospitals is justified, state Tourism Minister Rita Bahuguna Joshi says: "CSR funds are not limited. We can only appeal to the private sector. We can't force them. It's not religious tourism. Take it as an attempt to create jobs. Tell me one business house that doesn't invest in temples. All political leaders go to temples, show me one who doesn't."
Follow NDTV for latest election news and live coverage of assembly elections 2019 in Maharashtra and Haryana.
Subscribe to our YouTube channel, like us on Facebook or follow us on Twitter and Instagram for latest news and live news updates.