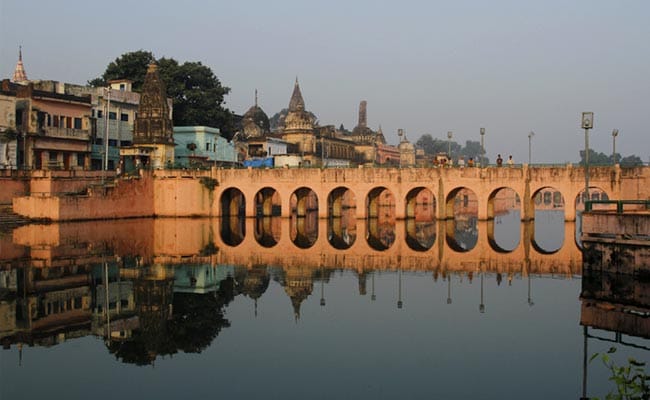 Lucknow:
Noting that the construction of a statue of Lord Ram in Ayodhya was a matter of pride for all Indians, the Uttar Pradesh Shia Central Waqf Board has said it would gift 10 silver arrows for his quiver as a mark of respect.
"UP government's decision to erect a statue of Lord Ram is commendable. In keeping with the Ganga-Jamuni 'tehzeeb' of Awadh, these silver arrows will be just a token of admiration and esteem in which Shias hold Lord Ram," board's chairman Waseem Rizvi said.
In a letter to Chief Minister Yogi Adityanath, he said the construction of the statue would put Uttar Pradesh on the world map.
"The Nawabs of this region always respected the temples in Ayodhya. Even the land for Hanuman Garhi in central Ayodhya was donated by Nawab Shuja-ud-Daulah in 1739, while the funds to construct the Hanuman Garhi temple were provided by Nawab Asif-ud-Daullah, between 1775 and 1793," Mr Rizvi pointed out.
Earlier, he welcomed the Yogi Adityanath government's move to build a 100-metre-high statue of Lord Ram on the banks of Saryu river in Ayodhya, claiming the land actually belonged to Shias and not the Sunni Waqf Board.
The Shia Board is one of the parties in the appeals pending in the Supreme Court.