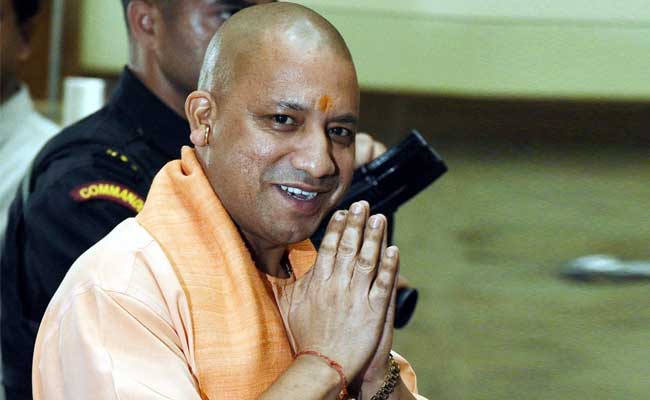 Highlights
No special treatment to gangsters with political connections: Adityanath
Dons have been reported to get special food, even phones in UP jails
Chief Minister calls for strict corruption checks on police departments
Lucknow:
Forget the biryani, forget the cellphones. Uttar Pradesh's notorious gangsters, some of whom roll with serious political clout, must not get special treatment or food in prisons, Uttar Pradesh Chief Minister Yogi Adityanath has said. All convicts in the state's jails, whether petty criminals or notorious mafia dons, should get the same food and treatment, Mr Adityanath told officials at a meeting of the state's Home, Vigilance and Jails department late last night.
Over the years, the criminal justice system in Uttar Pradesh has received a fair share of criticism over reports and allegations about certain prisoners, especially with political connections, enjoying privileges in jails including the use of mobile phones.
The BJP government led by Mr Adityanath came to power last month on a series of promises including that of ending what it described as the "rule of lawlessness" under the Samajwadi Party government of Akhilesh Yadav.
At the meeting on Wednesday, the new chief minister said the same food should be given to all convicts -- petty criminals or mafia dons -- lodged in jails and ordered installation of mobile phone jammers, a government spokesperson said.
The chief minister warned officials of the jails department against any leniency shown towards notorious criminals and said that they should not be allowed to use medical treatment as an excuse to enjoy time out of rigorous imprisonment.
In the meeting, the chief minister also stressed on effective checks on corruption in all divisions of the police force and identification of staff members having links with criminals and "anti-social elements", the spokesperson said.
(With inputs from PTI)