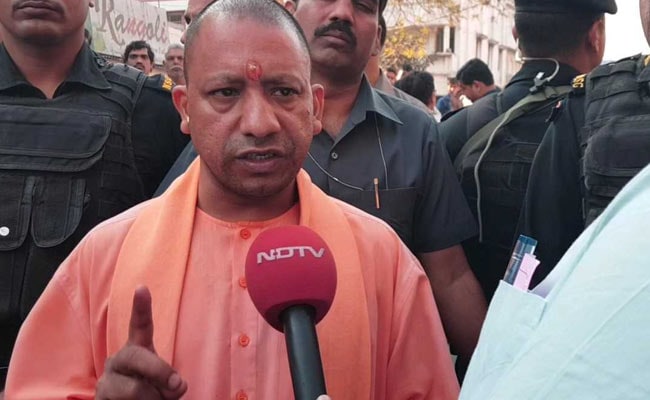 Lucknow:
Favouring simultaneous elections, Uttar Pradesh Chief Minister Yogi Adityanath said today that elections held at different times hamper development due to the implementation of the Model Code of Conduct and deployment of personnel.
"State polls, general elections and by-polls held at different times hamper development due to the Model Code of Conduct and deployment of election staff and security personnel. The Prime Minister has started a campaign for all elections to be held at the same time so that we don't spend on elections every five years," Mr Adityanath said.
He added that the Uttar Pradesh government has formed a team to assess the feasibility of simultaneous elections.
"We have constituted a team in UP under Health Minister Siddharth Nath Singh in this regard and asked them to see if it is possible to hold only one election," the Uttar Pradesh Chief Minister said.
He said there would be only one voters' list which will be linked to the Aadhaar card. He added that the list will be automatically updated. Yogi Adityanath said, "Only one voters' list should be there and we want to link this voters' list to the Aadhaar Card so that new voters are automatically added after they turn 18 and deceased voters names can be automatically deleted. We are going to send a recommendation to the centre in this regard".
Prime Minister Narendra Modi, Bharatiya Janata Party (BJP) president Amit Shah and other political parties have hinted at creating a new electoral system in the country.
The BJP has written to the chief ministers of the BJP-ruled states to take opposition leaders into confidence on the issue to arrive at a consensus.
The Election Commission recently told the Law Commission that the Model Code of Conduct does not bring governance to a halt during polls, saying it only bars governments from announcing fresh projects and schemes during the period.
With inputs from ANI