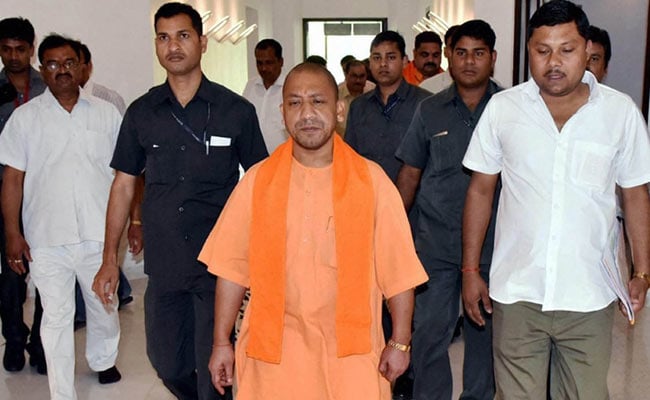 New Delhi:
Yogi Adityanath, the Chief Minister of Uttar Pradesh, must apologise for "belittling women" in an article he posted on his website, the Congress has said.
"Adityanath must forthwith apologise to women of India for his disparaging, distasteful and dishonourable remarks," Congress spokesperson Randeep Surjewala said on Monday, referring to the comment piece in Hindi, uploaded on the Chief Minister's website yogiadityanath.in. It is the top article in the comment section, but it is not clear when it was posted.
The part of the article which has provoked criticism is this - "
Shastras
have talked about giving protection to women. Just like
urja
(energy) left free and unchecked causes destruction, women also don't need independence, they need protection and proper channelization.
Stree shakti
(women's power) is protected by the father when a child, by the husband when an adult and by the son in old age. Women cannot be left independent or free."
Reports suggest the article first appeared in Yogi Adityanath's weekly journal in 2010 when the women's reservation bill was being discussed in parliament.
Mr Surjewala said while Prime Minister Narendra Modi spoke about equality for women, Yogi Adityanath's article reflected the "mindset of BJP".
Both PM Modi and BJP chief Amit Shah should condemn the comments and advise him against such language, the Congress leader said, adding that Yogi Adityanath should also remove the article from his website.
The controversy emerged on a day Yogi Adityanath caused a stir by likening silence on the triple talaq practice with the episode in the epic Mahabharata in which princess Draupadi was humiliated in the king's court and no elder spoke up.
(With PTI inputs)