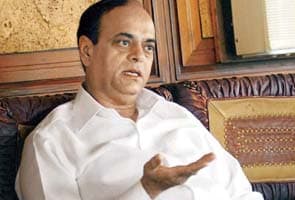 Mumbai:
The misogynistic rants from politicians about how women provoke rapes continue unabated.
Today, it was the turn of Samjawadi Party leader Abu Azmi to weigh in. He blamed fashion and nudity for provoking sexual violence, and said that instead of "modern women" like actor-activist Shabana Azmi, the censor board for films should have rural women.
He suggested laws be introduced to "stop young boys and girls from roaming around in the night."
Mr Azmi said that he supports Mohan Bhagwat, the leader of the right-wing RSS, who said earlier this week that rapes occur in westernized urban India, but not in rural "Bharat" where traditional values prevail.
After a young woman was gang-raped on a Delhi bus on December 16, an amalgamation of grief and anger has triggered a long-overdue discussion on the need for better protection for women, and more effective laws to punish sexual offenders.
As the country does some soul searching on how it perceives and treats women, patriarchal and misogynistic comments from politicians and other leaders have exposed how much needs to change. A BJP minister in Chhatisgarh today said that crimes against women could be the result of a perverse alignment of the stars. He said he doesn't have the answers, an astrologer may. A few days ago, another minister from the BJP government in Madhya Pradesh warned that women must not cross the
laxman-rekha
and "stay within their limits if they don't want to be attacked."
Last month, President Pranab Mukherjee's son Abhijit, who is a parliamentarian, referred to women protestors in Delhi "painted and dented."