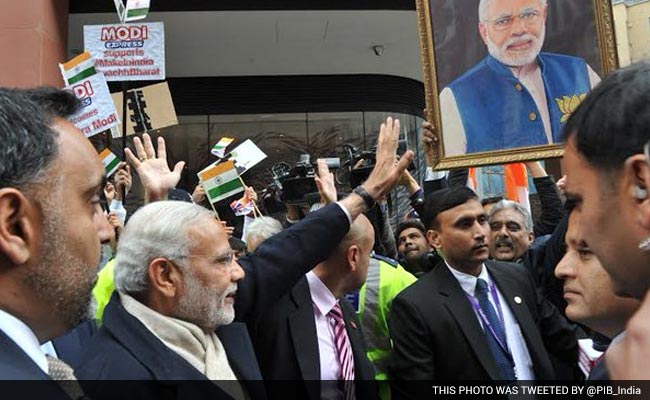 London:
Nearly 200 writers including author Salman Rushdie have signed an open letter to UK Prime Minister David Cameron, urging him to take up "the rising climate of fear" in India with Prime Minister Narendra Modi, who is on a three-day visit to Britain.
The letter asks Mr Cameron to demand that PM Modi provide "better protection" for critical voices such as writers and artists and ensure that freedom of expression in India is protected.
Mr Modi was elected prime minister by a landslide in 2014 but his party, the BJP, has faced accusations from the Opposition that they are failing to protect minorities.
The letter, also signed by other leading authors such as Hari Kunzru and Ian McEwan, was published by London-based writers' association PEN International.
"As writers and writers' organisations committed to protecting and defending freedom of expression around the world, we, the undersigned, are extremely concerned about the rising climate of fear, growing intolerance and violence towards critical voices who challenge orthodoxy or fundamentalism in India," the letter said.
"Please speak out on the current state of freedom of expression in his (Modi's) country, urging him to stay true to the spirit of the democratic freedoms enshrined in India's constitution," it added.
PM Modi's three-day Britain visit will include talks with Mr Cameron, lunch with Queen Elizabeth II and a huge rally at London's Wembley Stadium.
A group calling itself "Modi Not Welcome" is organising protests during the visit, accusing PM Modi of creating an "authoritarian culture" in India.
Some 46 MPs, including the leader of the opposition Labour party Jeremy Corbyn, have also signed a parliamentary motion urging Mr Cameron to raise human rights issues with the Indian government.