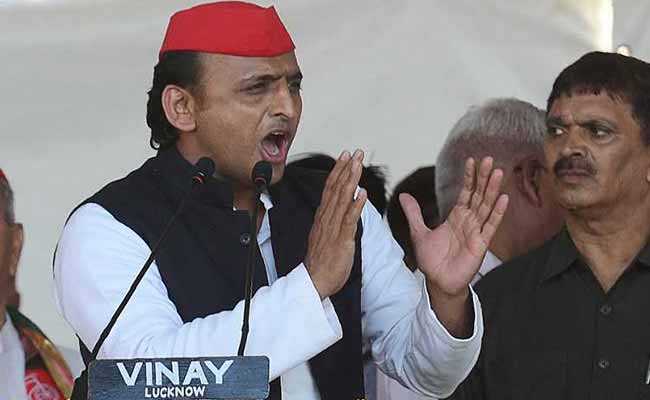 Lucknow:
A day after the
Samajwadi Party defeated BJP
in two important constituencies of Uttar Pradesh -Gorakhpur and Phulpur - party chief Akhilesh Yadav today said that if the electronic voting machines (EVMs) had worked without a glitch, the victory margins of his party's candidates in the UP by-elections would have been higher.
The ballot paper system was the best way of voting, the SP leader said, adding that it helped the people air their anger.
"Had the EVMs worked smoothly and had no time been wasted (in the voting process), the
victory margins of the Samajwadi candidates
would have been much higher. In several EVM machines, votes had already been cast (even before polling began)." he told the media here.
Mr Yadav, who congratulated the
two victorious candidates
in the Uttar Pradesh by-elections - Praveen Kumar Nishad in Gorakhpur and Nagendra Pratap Singh Patel in Phulpur - said the party had complained about the EVMS and "the Election Commission should take note of it".
"The entire anger of the voters could not come out through the EVMs. Had ballot papers been used the impact of the anger would have been clear," he stressed.